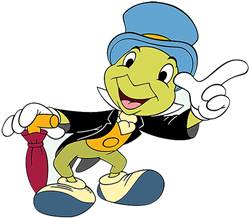 Opioid addiction, gun violence, health problems, suicide, racism, bigotry, anxiety and depression can be reduced or eliminated the more we encourage the conscience to guide our ego, senses and unconscious mind. -- Leonard Perlmutter, AMI Founder
AVERILL PARK, N.Y. (PRWEB) February 13, 2020
The American Meditation Institute (AMI) today announced three winners of the first-ever National Conscience Month scholarship contest. High school students competed for the scholarships by submitting original artistic creations inspired by their personal use or non-use of their conscience.
Contest winners were selected by a panel of judges from The American Meditation Institute and The New York State Writer's Institute. Each winner will receive a $500 scholarship award for higher education. The scholarship contest is co-sponsored by the Agrawal Family Foundation, COGENCY GLOBAL, and Key Private Bank.
Contest winners are:

Creative Writing: Maya Healey, Niskayuna High School, Niskayuna, New York;
Video: Josh Geci, New Hartford Senior High School, New Hartford, New York;
Visual Art (two-dimensional): Lillian Kronau, Averill Park High School, Poestenkill, New York.
Winning submissions can be viewed at https://ConscienceMonth.org.
Launching in January, 2020 with the mission of encouraging individuals across the nation to practice using their conscience as their guide, National Conscience Month is designed to work in partnership with citizens, governments, school systems, faith leaders, non-profits, community organizations and corporations across the United States. The annual month-long observance identifies January as an auspicious time to celebrate and raise awareness about the value of using your conscience as an inspired guide in making better decisions.
According to Leonard Perlmutter, founder of The American Meditation Institute and originator of National Conscience Month, "If we can learn to follow the sage advice of our Conscience in determining which thoughts to think, words to speak, and actions to take, we will definitely live happier, healthier lives. One by one, we have the power to change both our present and our future."
The 2021 scholarship contest is now open for submissions. High schoolers can enter the contest through January 15, 2021.
About the American Meditation Institute
The American Meditation Institute is a 501(c)3 non-profit educational organization devoted to the teaching and practice of Yoga Science, meditation and its allied disciplines as mind/body medicine. In its holistic approach to wellness, AMI combines the healing arts of the East with the practicality of modern Western science. The American Meditation Institute offers a wide variety of classes, retreats, and teacher training programs. AMI also publishes "Transformation" a quarterly journal of meditation as holistic mind/body medicine. Call 518.674.8714 for a mail or email subscription.
Media Contact:
Robert Washington
60 Garner Road
Averill Park, NY 12018
Tel: 518.674.8714
Fax: 518.674.8714