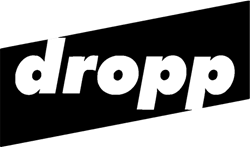 By using the dropp technology, we are bringing a completely new revenue stream to film. Producers and creators should get paid for the product they are wearing or pushing in content. - Gurps Rai, CEO of droppTV
NEW YORK (PRWEB) October 26, 2021
Today, Majox Films and droppTV released a first-of-its-kind movie trailer using dropp's Shopatainment video streaming platform. The trailer for My Last Best Friend, which hits theaters in January 2022, and stars Academy Award nominee Eric Roberts with Carol Alt and Rico Simonini, directed by Filippo M. Prandi, will feature four products that are ready to purchase on dropp via a tap-to-buy feature. Click HERE to view the trailer.
"This is not only the future of ecommerce and movie trailers, but an excellent way for producers to generate profits," said Gurps Rai, CEO of droppTV. "By using the dropp technology, we are bringing a completely new revenue stream to film. Producers and creators should get paid for the product they are wearing or pushing in content. We are thrilled to be able to expand our capabilities into this new medium and launch it with an Academy Award nominee and great filmmaker."
Dropp has pioneered the new genre of native ecommerce, which enables consumers to shop directly within any form of streaming content, including movie trailers. All transactions happen within the filmic flow of the content itself without overlays, ads, pre-rolls, or redirects. As part of the offerings in the My Last Best Friend trailer, dropp is partnering with makeup brand Bex Beauty, to make select products available for purchase.
"This is an incredible opportunity for us to be a part of this cutting edge technology," said Balqees Fathi, Founder of Bex Beauty, a renowned music artist. "The most popular way to shop is online and dropp is making it even easier to do so in real time."
The My Last Best Friend trailer is just the first step in dropp's groundbreaking strategy to revolutionize the way the film industry generates additional revenue.
"I am excited to be the lead actor in the first shoppable trailer and work with dropp on bringing this to life," said Eric Roberts. "I am in full support of producers and production companies capitalizing on any revenue stream possible, particularly with the way that the industry has been hit in the past year, and I truly believe that this is the first of many."
For more information visit dropp.tv.