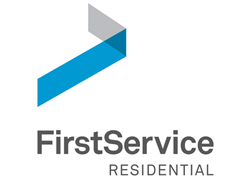 Merging our consulting services with our integration team will allow for a more seamless transition through the life cycle of each project and community.
TORONTO (PRWEB) September 03, 2020
FirstService Residential, North America's leading property manager, will rebrand the Ontario Governance & Integration team as the Community Development & Governance team to bring developer consulting, project start up, new client integration, community transition and operations services under one mantle. The change will take place effective September 3, 2020.
Since last year, FirstService Residential Ontario has been making strategic investments to the department to work more collaboratively with operations, finance and business development teams. With the recent addition of developer consulting services, a name change to more accurately reflect the augmented scope was warranted.
"Merging our consulting services with our integration team will allow for a more seamless transition through the life cycle of each project as we work closely with developers to achieve the vision for their communities and support each community's progress with our top-class management capabilities," said Mark Hopkins, President of FirstService Residential Ontario. "Rebranding as Community Development & Governance is the right move to make now to truly represent the full-service nature of the team based on the value they will provide to our clients and operations teams."
Services and capabilities that will fall under the department include:

Developer consulting, including budget preparation
New community development and onboarding
Developer risk mitigation
Provincial governance and code compliance
Legislative compliance
Developing policies and procedures to provide regulatory support
Board education and training
Industry professional and stakeholder liaisons
Community customer success and retention
John Damaren, an industry veteran with over 30 years of experience and expertise in government affairs, will continue to lead the department as senior director. John joined FirstService Residential in 2018 and is a member of the executive leadership team in Ontario. He will head a division leadership team including operations specialist Aji (Alejandro) Montenegro as director.
"Few management companies can offer this fully integrated approach as well as the proven professional experience and depth of value-added services that our developer partners and clients have come to expect from FirstService Residential over the years," said Damaren. "We look forward to growing the Community Development & Governance team in step with developer and client needs as the industry evolves."
About FirstService Residential
FirstService Residential is North America's property management leader, partnering with more than 8,500 communities across the U.S. and Canada, including low-, mid- and high-rise condominiums and cooperatives; single-family communities; master-planned, lifestyle and active adult communities; and mixed-use and rental properties. HOAs, community associations, condos and strata corporations rely on their extensive experience, resources and local expertise to maximize property values and enhance their residents' lifestyles. Dedicated to making a difference, every day, FirstService Residential goes above and beyond to deliver exceptional service.
FirstService Residential is a subsidiary of FirstService Corporation (FSV), a North American leader in the property services sector. Visit http://www.fsresidential.com.