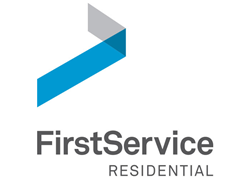 Communities that adopt an 'expect the unexpected' mindset are in a position to manage capably and calmly under extraordinary circumstances.
DANIA BEACH, Fla. (PRWEB) August 31, 2018
Is your community prepared for a disaster? To help communities across the country answer "yes" to that question, FirstService Residential—North America's top property management company—will be sharing emergency readiness tips every week in September as part of National Preparedness Month.
2017 was the costliest year on record for natural disasters with more than $306 billion in damages from devastating hurricanes, floods and wildfires. As a result, communities were crippled, and millions were displaced.
"It's more than likely every community will endure some sort of crisis, be it natural or man-made, and with or without sufficient warning. Communities that adopt an 'expect the unexpected' mindset are in a position to manage capably and calmly under extraordinary circumstances," said FirstService Residential CEO Chuck Fallon. "Fostering a reliable, collaborative system for managers and communities to facilitate communication, response and action during an emergency can make the difference in mitigating risk and damage, while expediting residents' return to the stability and normalcy of their lifestyle."
The FirstService Residential team has compiled a series of preparedness tips to coincide with the weekly themes designated for 2018 National Preparedness Month, beginning with "Make and Practice Your Plan."
1. Create a Plan
Every community should have an emergency preparedness plan, no exceptions. In a managed community, property managers and association boards must discuss and document response protocols, staffing priorities, evacuation routes and other essential preparedness strategies. Print and hand out copies of the plan to all staff, board members and any residents who would like one. The plan should be reviewed regularly throughout the year to ensure it is up to date.
2. Establish a Committee
The responsibility for emergency preparedness should not fall solely on the shoulders of a few board members. Establish a committee to work with the property management company to do initial research and present recommendations for the community.
3. Form an Emergency "Action" Team
Do not rely solely on local emergency response teams for community response, since they may be stretched thin. Identify residents who are willing to jump in to assist during an emergency and create the community's own action team. The team members should meet regularly with each other, board members and the property manager to review the community's emergency plan and ensure they know where they may be needed.
4. Communication is Key…All Year Long
Communicating emergency preparedness plans with residents once a year is not enough. Instead, use multiple communication channels, including the community website, emails, text messages, social media and even automated telephone recordings to remind the residents about the emergency plan before, during and after disaster strikes. Take advantage of National Preparedness Month in September as a starting point to touch base with residents and continue doing so throughout the year.
5. Get the Right Training
The right training can make the difference between life and death in an emergency. CPR and first aid training are always a plus for community board members, management staff and residents. In many states, additional emergency training through a federal initiative called Certified Emergency Response Training (CERT) is available at no cost to help prepare citizens for emergencies.
For free disaster preparedness publications from the Federal Emergency Management Agency, visit: https://www.ready.gov/publications.
About FirstService Residential
FirstService Residential is North America's largest manager of residential communities and the preferred partner of HOAs, community associations and strata corporations in the U.S. and Canada. FirstService Residential's managed communities include low-, mid- and high-rise condominiums and cooperatives, single-family homes, master-planned, lifestyle and active adult communities, and rental and commercial properties.
With an unmatched combination of deep industry experience, local market expertise and personalized attention, FirstService Residential delivers proven solutions and exceptional service that add value, enhance lifestyles and make a difference, every day, for every resident and community it manages. FirstService Residential is a subsidiary of FirstService Corporation, a North American leader in the property services sector. For more information, visit http://www.fsresidential.com.