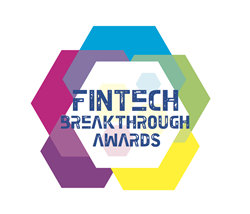 We are proud to be recognized by FinTech Breakthrough for our commercial lending solutions that are helping our clients expand their services to all of their customers. - Martin Boyd, president of Capital Markets Solutions at FIS
LOS ANGELES (PRWEB) March 12, 2020
FinTech Breakthrough, an independent market intelligence organization that recognizes the top companies, technologies and products in the global FinTech market, today announced that FIS, a global leader in financial services technology, has been selected as the 2020 FinTech Breakthrough Award winner of the "Best Business Lending Platform" award for its FIS Commercial Lending Suite.
With the FIS Commercial Lending Suite, clients can receive a complete solution for the entire commercial loan process, from origination to loan servicing, with built-in workflow and analytics. Using FIS' sophisticated digital lending capabilities, clients can enhance relationship banking and strengthen their risk controls and policy framework without increasing costs or lowering underwriting standards.
The platform combines FIS' portfolio of leading solutions for commercial lending into a single platform so that all clients, from small-to-midsize enterprises to complex multinational corporations, have access to a powerful platform to help them deliver an exceptional customer experience and reduce costs at the same time.
With a single platform managing an entire portfolio, from simple SME to specialized lending, plus advanced risk analytics and industry-specific spreading, FIS clients get a complete picture of their lending performance and their customers. They can address all customer segments, including underserved markets; identify unknown risks; and lower IT overhead. Additionally, the ability to integrate digital channels with one-to-one conversations enables clients to strengthen relationship banking and open new channels for profit.
"As we have grown increasingly digital in our personal lives, the expectations from investors and for all business process are that they will match that same streamlined, digital experience," said James Johnson, Managing Director, FinTech Breakthrough. "The FIS Commercial Lending Suite takes a connected approach, improves the digital customer experience and embraces the promise of "breakthrough" FinTech. This is delivering a significant upgrade in the world of business lending and we are pleased to name FIS the award winner for our 'Best Business Lending Platform' designation in our 2020 FinTech Breakthrough Awards program."
The FinTech Breakthrough Awards is the premier awards program founded to recognize the FinTech innovators, leaders and visionaries from around the world in a range of categories, including Banking, Personal Finance, Lending, Payments, Investments, RegTech, InsurTech and many more. The 2020 FinTech Breakthrough Award program attracted more than 3,750 nominations from across the globe.
"Sophisticated digital capabilities are key for financial institutions to react to market disruptors in the commercial lending space," said Martin Boyd, president of Capital Markets Solutions at FIS. "The FIS Commercial Lending Suite helps banks create a strategy to expand their digital channels and understand their customers better. We are proud to be recognized by FinTech Breakthrough for our commercial lending solutions that are helping our clients expand their services to all of their customers."
About FinTech Breakthrough
Part of Tech Breakthrough, a leading market intelligence and recognition platform for technology innovation and leadership, the FinTech Breakthrough Awards program is devoted to honoring excellence in Financial Technologies and Services companies and products. The FinTech Breakthrough Awards provide public recognition for the achievements of FinTech companies and products in categories including Payments, Personal Finance, Wealth Management, Fraud Protection, Banking, Lending, RegTech, InsurTech and more. For more information visit FinTechBreakthrough.com.
About FIS
FIS is a leading provider of technology solutions for merchants, banks and capital markets firms globally. Our more than 55,000 people are dedicated to advancing the way the world pays, banks and invests by applying our scale, deep expertise and data-driven insights. We help our clients use technology in innovative ways to solve business-critical challenges and deliver superior experiences for their customers. Headquartered in Jacksonville, Florida, FIS is a Fortune 500® company and is a member of Standard & Poor's 500® Index.