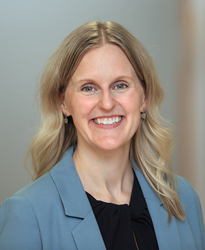 I like to solve problems...I'm always up for a challenge.
WILLMAR, Minn. (PRWEB) January 05, 2021
Fischer Laser Eye Center welcomes optometrist Britta Hansen Brown, OD, FAAO, to their eye care team. An optometrist providing primary eye care, Dr. Hansen Brown fits specialty contact lenses (soft, rigid gas permeable, scleral) and also provides glasses, low vision, and dry eye services to our patients in Willmar, New London, Benson, and Montevideo.
"I like to solve problems," says Dr. Hansen Brown, "so if that means fitting a scleral contact lenses and other specialty lenses, putting on an amniotic membrane graft, placing punctal plugs, ordering or recommending some low vision equipment, I'm always up for a challenge. I also like to treat dry eyes, which I know many eye doctors do not. I feel like this is how I was trained, how I have practiced, and what I like doing. Being a handi-girl for eye health. A Ms. Fix It."
Dr. Hansen Brown earned an optometry degree from University of California and completed a fellowship with American Academy of Optometry.
To request an appointment with Dr. Hansen Brown or for Fischer Laser Eye Center's full list of locations and services, call (320) 235-2020 or visit FischerLaser.com.