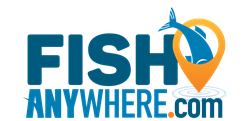 "A day out fishing should be a staple during any family vacation. By integrating with Booking.com, our customers will easily be able to book a flight, a hotel, a rental car, and their fishing trip, all from one website"
WINTER GARDEN, Fla. (PRWEB) February 18, 2020
Fishing charter booking website, FishAnywhere.com, is excited to announce a partnership with travel and accommodation search engine giant, Booking.com. Booking.com allows users to search and compare deals on hotels, flights, rental cars, and destination based activities.
Through this partnership, all of Booking.com's accommodation and travel offerings will be available through a co-branded partnership website, easily accessed during the process of booking a fishing charter on FishAnywhere.com.
"A day out fishing should be a staple during any family vacation. By integrating with Booking.com, our customers will easily be able to book a flight, a hotel, a rental car, and their fishing trip, all from one website," said Doug Hughes, FishAnywhere CEO. "Our goal at FishAnywhere is simple. We want to elevate and expand the charter fishing industry by making a professionally guided fishing trip more accessible than ever before," added Hughes.
FishAnywhere.com has also recently entered a partnership with financial technology company, Affirm. Affirm allows for consumer friendly, low interest financing on online purchases. Through this partnership, FishAnywhere aims to make high-ticket, "bucket list" fishing trips more accessible to more anglers and families.
Founded in 2017, FishAnywhere has quickly grown to become the world's largest US based website for finding and booking a professionally guided fishing trip. FishAnywhere represents over 9,000 fishing trips across the US, Costa Rica, the Caribbean, and the Bahamas. To learn more about FishAnywhere.com, visit their website at https://www.fishanywhere.com/.