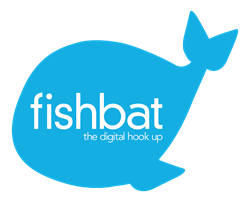 Bohemia, NY (PRWEB) February 23, 2014
fishbat, a leader among Long Island advertising agencies, weighs in on Facebook's acquisition of WhatsApp.
According to a February 20th article posted by Fox Business titled "Making Sense of Facebook's $19B WhatsApp Acquisition," Facebook has just purchased the rapidly growing mobile-messaging service WhatsApp for $19 billion.
The article says analysts are stunned that Facebook would spend more than double its annual revenue for a messaging service that receives very little revenue. After the purchase, Facebook shares fell 3.1 percent, which equated to a $5.4 billion loss in market value.
Justin Maas, vice president of client relations at Long Island advertising agency fishbat, feels that although this was a very costly purchase for Facebook, it has the potential to make the social network a lot more money in the long run. "Whatsapp currently has over 450 million monthly users," Maas says. "They are only surpassed by Facebook themselves. WhatsApp users are some of the most engaging, active on the service for longer periods of time than most other social services."
Although Facebook Messenger is very popular in the United States, Maas says WhatsApp has a stronger user base in Europe, Latin America, Africa, and Australia. With the acquisition of WhatsApp, Facebook can not only expand its dominance over other parts of the world, but now also has a back-up plan in case fears of a dwindling Facebook user base come to life."
fishbat is a full-service digital marketing firm and social media agency dedicated to connecting all types of businesses with their target audiences in the most effective and efficient way. Through innovative strategies in social media management, search engine optimization (SEO), branding, web design, reputation management and public relations, fishbat promotes a consistent and professional online voice for all of its clients.
#####