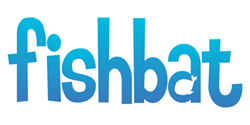 Bohemia, NY (PRWEB) November 14, 2013
fishbat, a Long Island marketing company, responds to an article published by National Geographic on November 12th, which reports that social media is being used to aid those effected by Super Typhoon Haiyan.
According to the National Geographic article titled "Scanning Social Media to Improve Typhoon Haiyan Relief Efforts," Patrick Meier, the director of social innovation at the Qatar Foundation's Computing Research Institute, has launched a crowdsourcing tool to assist typhoon relief efforts in the Philippines.
Meier's social media tool, called MicroMappers, uses information gathered by social media to improve the speed and effectiveness of disaster relief by creating a "crisis map." A crisis map is a real-time satellite map that charts the location of social media posts. Aid agencies use this information to locate heavily impacted locations and plan relief efforts.
In the article Meier says, "Situational awareness is key to allocating resources and coordinating logistics. These dynamic everchanging maps are like having your own helicopter. They provide a bird's-eye view as events unfold across time and space. Gaining information like this straight from crisis zones is a game changer; these technologies didn't exist just a few years ago."
Justin Maas, vice president of client relations at Long Island marketing company fishbat, says that MicroMappers has the potential to save lives, both in the Philippines and in future disasters. "People do not realize that half the battle in disaster relief is finding the victims," he says. "There is really no tool that has the capacity to provide instant information to aid groups like social media. Mapping social media posts in areas affected by the typhoon is a brilliant way to sort out the fluff and give aid organizations a clear picture of where they can find people in need."
Maas continues, "According to relief groups, MicroMappers is helping now, but I am really excited to see what the future holds for this tool. Improvements to the MircoMappers software, combined with the exponential worldwide growth of social media, could make MicroMappers an indispensable tool in disaster relief going forward."
fishbat is a full-service online marketing company and social media agency dedicated to connecting all types of businesses with their target audiences in the most effective and efficient way. Through innovative strategies in social media management, search engine optimization (SEO), branding, web design, reputation management and public relations, fishbat promotes a consistent and professional online voice for all of its clients.
#####