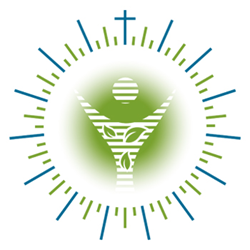 Come For The Workout...Stay For The Connection!!!
FULLERTON, Calif. (PRWEB) December 17, 2020
Come for a simple workout…
And stay for something much, much deeper.
During this Covid gym closures crisis, international famed athlete @Fit_Flash and the Church of Fitness and Nutrition are giving back to the community with FREE workouts at Lions Field in Fullerton California every Thursday and Saturday at 8:30am. But the contribution doesn't stop there, each workout service is for a higher purpose as the workout service produces a higher level of self-discipline and self-confidence for each community member that comes to the workouts. @Fit_Flash is donating his time to help create a community impact as he builds and supports the public welfare during a time when it's most needed.
Experience more than just a fitness community. The congregation (workout group) is immersed in an inspiring and life-changing workout service within the Church's positivity based support mechanisms.
At a Church workout service everyone is given an enthusiastic welcome!
At the Church of Fitness and Nutrition, the Fitness Religion belief is based on the idea that nurturing and caring for the body is inseparably connected to the nurturing of the soul that enables a person to reach the highest form of growth, joy and happiness.
It is One body - One temple.
Balancing the body, mind and spirit is the key to achieving a higher form of internal balance, happiness and joy that will empower a congregant's path to true enlightenment.
This is done through a unique, holistic approach that doesn't neglect any aspect of human nature.
"We are taught that we should look after the mind, soul and body alike," said Field Minister Fit Flash. "At the Church of Fitness, we strive towards embodying this philosophy in the most inspiring, healing and empowering way....
Are you an inspired individual looking to better every aspect of your life and nurture the best in you?
Feeling determined to empower your physical, mental and spiritual being through the healthiest path to internal balance, happiness and joy?
Look no further than The Church of Fitness – your #1 choice when it comes to renewing your spiritual, mental and physical strength in a holistic way that you never thought was possible!
Everything we do at the Church of Fitness is done for a single primary mission: helping you be at your very best while empowering you with a supportive community united under ONE GOD through your ONE and only body," as Field Minister Fit Flash goes on to explain that the workouts given are designed to exercise the body and the mind in a special way forcing congregants to connect with their body in a different way.
The gift of vitality, strength and joy is given to each congregant – just like God intended. The confidence and spirit in each congregant is uplifted within a community driven to reinforce, inspire, and support each other. Each member of the workout service creates a relationship with other like-spirited followers perhaps subconsciously building on the idea God intended - that each person give support and confidence to one another!
Experience a new sense of being united, be a part of something bigger, something good – each congregant is given the tools to support themselves while fellow members and the Church of Fitness' congregation helps to support one another in the Fitness Religion's mission of making the world a better/healthier place.
One of the Church's beliefs is that this world is our community, and this community begins with each member of the community just as God taught - each person as an individual body makes up the body of the Church and that sense of community is important to achieving a higher level of spiritual awareness in and through the body. The physical activities used by the Church, including workouts, are tools used to achieve a Fitness Religion introducing, exposing, or rehabilitating each person back to faith giving members a more meaningful purpose in life.
An adventurous, life – changing and skill building set of tasks are essential to the Fitness Religion program, and workouts are uniquely designed to uplift the body with a higher purpose in mind.
The Fitness Religion is about living an amazing adventure, fun, friendship, support and sense of significance that only a community of connected, supportive like-spirited members can provide.
"This is really a great opportunity for everyone to start a new chapter of success, experience and faith in your life," said Field Minister Fit Flash. "Don't let Covid or life in general beat you, let us teach you how to beat Covid and life through our Church's teachings.
Join The Church of Fitness today and come to Lions Field this weekend for a FREE workout. Check the website for details.
Your future will thank you!"