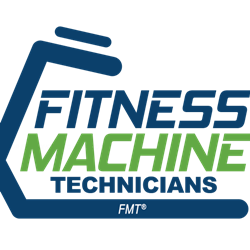 "This is an incredible accomplishment for our company and for our franchisees across the country," said Powers. "It's a great feeling to be able to expand our team of entrepreneurs – those who have the same passion and excitement as I did when I first started Fitness Machine Technicians."
MALVERN, Pa. (PRWEB) August 13, 2020
Fitness Machine Technicians, specialists in the maintenance and repair of exercise equipment for commercial and residential customers, today announced it signed an agreement for its 100th territory. Franchisee Alex Wang plans to open this fall in Inland Empire, Ca., marking Fitness Machine Technicians' sixth franchisee in California alone.
Fitness Machine Technicians began franchising nationally in spring of 2018. After signing its 25th franchisee in spring of 2019, its growth has continued at an impressive pace as it now nears its 50th local owner.
Since its inception, the company has been committed to delivering reliable service/repair and preventive maintenance to customers across the nation. With more than 35 years of experience in the fitness industry, Chief Executive and Founder Don Powers has built a successful program for franchisees that puts customers first.
"This is an incredible accomplishment for our company and for our franchisees across the country," said Powers. "It's a great feeling to be able to expand our team of entrepreneurs – those who have the same passion and excitement as I did when I first started Fitness Machine Technicians."
The company currently services equipment in 29 states across the U.S. Plans for expansion into Canada are underway.
About Fitness Machine Technicians
Fitness Machine Technicians specializes in the maintenance and repair of fitness equipment for commercial and home exercise facilities. Clients include fitness centers, corporations, hotels, condominiums, high schools, colleges and universities, government, and residential homes across the United States. Its corporate-trained and authorized technicians are committed to providing the most reliable repair and maintenance services.
Fitness Machine Technicians also offers franchise opportunities to individuals with an interest in fitness and looking to run a service-based business based on a proven operating model. The company's award-winning franchise currently has locations in close to 100 territories across the country. For more information, visit the website at http://www.FitnessMachineTechnicians.com or call 844-FMT-FIXX.
###