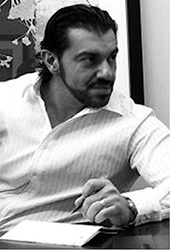 It's a very full event; we make it fun, but we don't waste much time.
Chino Hills, CA (PRWEB) August 22, 2014
The Fit Body Boot Camp World Conference is an annual event that has become known as the premier event for fitness boot camp marketing and business-building. Held by Fit Body Boot Camp founder, fitness marketing expert and Spike TV consultant Bedros Keuilian, the Fit Body Boot Camp World Conference has always been strictly for Fit Body franchise owners. This year, a handful of non-owners will be present.
"We're known for sharing some really great information from some really big names in the business," says Keuilian. "Our speakers include Craig Ballantyne, Vince Del Monte, Jason Feruggia and a lot of other heavy hitters. This information has always been geared to Fit Body Boot Camp owners, but it can be invaluable for any fitness boot camp owner or personal trainer."
That's one reason that Keuilian has opened the 2014 Fit Body Boot Camp World Conference to just fifty non-franchisees. In fact, he's providing scholarships for those fifty to attend.
"For the first fifty people who register, pay the registration fee and then do a short interview with us over the phone, we're refunding their registration fee when they arrive at the conference," Keuilian explains. "That process is to exclude people who aren't serious about their business or who might sign up but then not attend, which would keep someone more committed from being able to take that spot."
The Fit Body Boot Camp World Conference is a two-day event being held this year at the Westin Hotel in Costa Mesa, CA, on September 26th and 27th.
The conference covers topics ranging from efficient business and operations systems to lead generation, closing techniques, trends and research in fat loss and fitness and marketing strategies.
"It's a very full event; we make it fun, but we don't waste much time," Keuilian says. "In between speakers, we do a lot of networking, role-play sales and closing techniques and get new fitness boot camp owners interacting and learning from those that are already earning six and seven figures."
Those interested in applying for one of the scholarship spots can do so at the Fit Body Boot Camp World Conference website and are encouraged to do so early as demand for this first-time offer is very high.
About Keuilian Inc.
Keuilian Inc. (est. 2007) was founded by fitness marketing and business consultant Bedros Keuilian, who has been named the "hidden genius" behind several of the biggest names in the fitness industry. In addition, he is also the founder of the popular fitness marketing blog, PTPower.com, and founder and CEO of the indoor fitness boot camp franchise, Fit Body Boot Camp.
To find out more about Bedros Keuilian and his fitness boot camp franchise, please visit http://www.ptpower.com/ and http://www.myfitbodybootcamp.com/.