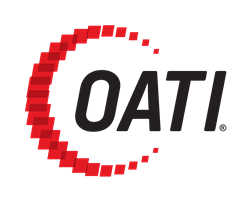 "We are proud to support these five important customers to perform their operations efficiently in the Western EIM."
MINNEAPOLIS (PRWEB) February 04, 2021
OATI is pleased to announce the successful commencement of parallel operations in the Western EIM with OATI's solution. Los Angeles Department of Water and Power (LADWP), Balancing Authority of Northern California (BANC) along with Modesto Irrigation District (MID) and Western Area Power Administration-Sierra Nevada Region (WAPA-SNR), and NorthWestern Energy, are leveraging OATI's webEIM™ solution to perform critical business activities in the market.
OATI webEIM™, an Energy Market Management software solution, provides advanced critical functionalities to utilities. These include detailed position reporting, comprehensive data interfaces, process automation, and asset optimization.
"We are proud to support these five important customers to perform their operations efficiently in the Western EIM," said OATI President and CEO, Dr. Sasan Mokhtari. "By choosing our comprehensive and configurable solution, utilities are able to enjoy the benefits and thrive in the EIM."
About OATI
OATI provides innovative solutions that simplify, streamline, and empower the operational tasks required in today's energy commerce and Smart Grid. Serving more than 2,200 customers in North America, OATI successfully deploys and hosts diverse mission-critical solutions committed to industry standards and stringent security guidelines.
OATI (http://www.oati.com) is a leading provider of Smart Grid, Energy Trading and Risk Management, Transmission Scheduling, Congestion Management, Distribution, and Market Management products and services. OATI is headquartered in Minneapolis, Minnesota, with offices in California, Punjab, Telangana, and Singapore. For more information, please contact sales@oati.net.