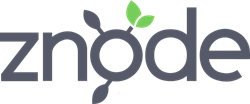 "Fjorge has a growing ecommerce practice and is well-known for their technical expertise," says Tom Flierl, Vice President of Marketing and Business Development at Znode. "This is a great partnership moving forward, and we are excited for the future success it will bring."
MILWAUKEE (PRWEB) May 04, 2020
Fjorge has announced a new technology partnership with Znode, an enterprise B2B ecommerce platform, to provide Znode customers with technological expertise. Fjorge is a full-service custom software development firm. Znode is an enterprise B2B ecommerce platform used by leading manufacturers and distributors.
"We are thrilled to partner with Znode," says Joe Barsness, Director of Business Development at Fjorge. Being technology agnostic, we look for the best solutions for our customers. Znode offers so many features and is headless, which is exciting."
"Fjorge has a growing ecommerce practice and is well-known for their technical expertise," says Tom Flierl, Vice President of Marketing and Business Development at Znode. "This is a great partnership moving forward, and we are excited for the future success it will bring."
To learn about the technology solutions offered by Fjorge, visit fjorgedigital.com. Visit znode.com to learn more about Znode's B2B ecommerce platform.
About Fjorge
Fjorge is a full-service custom software development firm providing technical expertise to customers. The company develops tailored content managed websites, ecommerce experiences, integrated web and mobile applications and maintenance plans for any digital projects. Fjorge is a technology agnostic company with a mission to bring creative ideas to like through technology.
About Znode
Znode is an enterprise, B2B ecommerce platform built to empower manufacturers and distributors through a rich-set of features including site search, product information management and multi-store functionality. Created for the unique needs of B2B ecommerce, Znode supports complex pricing, complex inventory, complex product types, workflow approvals, quote management and list management. The platform is completely headless with over 600 APIs allowing for greater extensibility, easier integrations and consistent functional updates. Znode is a product of Amla Commerce.