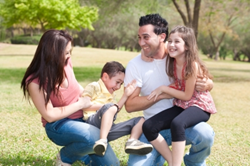 Our company provides cutting, edging, weed extraction and palm pruning as base services to property owners near Jacksonville
Fleming Island, FL (PRWEB) March 22, 2015
Homeowners who live South of the city of Jacksonville, Florida can sometimes be excluded by lawn maintenance companies due to a greater distance from the city. The TLC Trusted Lawn Care company is now providing Fleming Island lawn services to assist property owners who need lawn solutions at http://tlctrustedlawncare.com.
Since the city of Fleming Island is near the Atlantic Coast, landscaping problems can sometimes affect the appearance of lawns and walkways. The expansion in the Southern area of Jax by the TLC company is expected to bring relief to homeowners who need more than bi-weekly or monthly lawn maintenance solutions.
"Our company provides cutting, edging, weed extraction and palm pruning as base services to property owners near Jacksonville," one TLC Trusted Lawn Care source said.
A secondary issue that a property owner can encounter when researching grass cutting services in Duval County, FL is the variance in pricing. Because some companies charge a premium for regular services, there can be fluctuations found in price levels. The TLC company now has a much simpler price estimator on its website.
"We're fully able to quote a price on the web or through our phone number to a homeowner who is planning their monthly or annual service schedule," the source included.
Fleming Island, FL property owners who need to inquire about offered services can now call (904) 269-8873 during weekday business hours. The price estimate tool is also found on the TLC company homepage to allow a person using a computer, tablet or mobile device to learn more about price structures available.
About TLCTrustedLawnCare.com
The TLCTrustedLawnCare.com company offers managed lawn care services in the North Florida area to property owners daily. The company has a full-service team of licensed professionals. New new neighborhoods are now serviced by the company experts. The TLCTrustedLawnCare.com company supplies a local number and a web quotation tool that can help owners of home find out how much it costs for lawn services in real time.