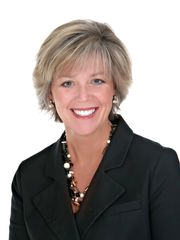 "I'm very excited to be selected to serve on this statewide board. The work that the Network does on behalf of providers all across the state is amazing and I'm especially fortunate to bring the Panhandle perspective to the conversation."
PENSACOLA, Fla. (PRWEB) November 08, 2018
Allison Hill, chief executive officer for Pensacola's Lakeview Center, Inc. and a senior vice president at Baptist Health Care (BHC), has joined the board of directors of the Florida Network of Youth and Family Services.
The Florida Network of Youth and Family Services is a not-for-profit statewide association representing 29 agencies that serve homeless, runaway and troubled youth ages six and older and their families.
"I'm very excited to be selected to serve on this statewide board. The work that the Network does on behalf of providers all across the state is amazing and I'm especially fortunate to bring the Panhandle perspective to the conversation. The staff and board of the Network are tireless advocates and it's an honor to serve with them," said Hill.
Hill began her work at Lakeview Center in January 1999 and became a vice president of the organization in February 2003 when she was appointed as its chief financial officer. She was promoted to chief operating officer in August 2014, and in 2016 became the third chief executive officer in Lakeview's 62-year history. At Lakeview, she is responsible for the daily functions of a $295 million, 3,000-employee social service organization that impacts lives in 14 states and the District of Columbia.
Prior to joining Lakeview, Hill worked for the regional public accounting firm Saltmarsh, Cleaveland and Gund in its Pensacola office.
"We are extremely grateful to have someone with such vast experience and skills join our board of directors team. We cannot wait to see the ideas and support she will bring to the Network," said Stacy Gromatski, President and CEO of the Florida Network.
For more than 40 years, the Florida Network has provided services as a "Children and Families in Need of Services" agency, as defined by Florida Statute, in order to prevent juvenile delinquency and encourage good choices and healthy family relationships.
To learn more about the Florida Network and its board, visit floridanetwork.org.