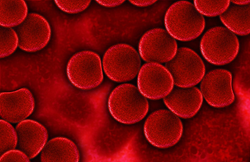 Significant pain relief is achieved in a relatively brief period of time using PRP and Stem Cells.
SARASOTA, Fla. (PRWEB) January 21, 2020
When it comes to innovative technologies and procedures for treatment of chronic pain conditions, Platelet Rich Plasma (PRP) and Stem Cells have proven to be powerful remedies in the field of regenerative medicine.
These injection technologies, which may be used alone or in conjunction with one another, stimulate the body's natural healing powers to repair and restore damaged tissues from injuries such as tears, cartilage damage or overuse conditions.
Among the reasons many patients prefer PRP and stem cell pain treatments is that these outpatient procedures are minimally invasive and cause little discomfort, while providing significant pain relief in a relatively brief period of time.
PRP AND STEM CELLS – WHAT'S THE DIFFERENCE?
PRP stimulates the body to heal itself by way of a concentration of platelets (cells within the blood containing growth & restorative factors) injected into damaged areas of the body.
PRP injections are commonly indicated for increased healing and repair of injuries such as:

Muscle strains
Tendonitis
Shoulder injuries
Ligament sprains
Stem Cell injections utilize a concentration of your body's own stem cells to help renew and repair joint damage in the body.
Stem cells are often used to treat conditions such as:
Osteoarthritis (degenerative arthritis)
Cartilage damage
Osteochondral defects
Rotator cuff tears
It is a testament to the effectiveness of PRP and stem cell therapies that professional athletes commonly turn to these powerful treatments to overcome even severe sports injuries.
In many cases, patients may avoid invasive and debilitating surgeries by instead opting for PRP and stem cell technologies.
ABOUT SARASOTA PAIN RELIEF CENTERS
At Sarasota Pain Relief Centers, our expert pain management specialists are dedicated to providing powerful, minimally invasive procedures and treatments based on the individual needs of each patient. Our specialists are highly skilled and ready to consult with you to find a customized solution based on your unique situation and the nature of your pain.
Whether the best treatment for your pain is PRP / Stem Cell therapy or another proven alternative, we'll work together with you to find the most effective option to minimize your pain and restore your quality of life.
Call Sarasota Pain Relief Centers today at 941-363-9400 to schedule a consultation or visit http://www.yourpainreliefcenters.com to set up a consultation at one of our clinics.