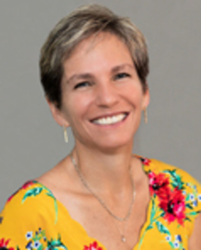 The already impressive team at Clarity Health Solutions adds another expert to its roster of mental health professionals. Sharron Frederick Clinical, LCSW, is now part of the team of trained, results-driven practitioners lead by Jenn Tomko LCSW.
JUPITER, Fla. (PRWEB) May 29, 2020
Sharron Frederick Clinical, LCSW, is a licensed clinical social worker in the state of Florida specialized in working with a range of clientele with a special focus on teenagers. Sharon also brings her skills as a trained professional life coach to the practice, helping clients be leaders in their own lives while partnering with them to help accomplish their goals.
"My belief is in meeting people where they are, addressing their individual needs and barriers such as childhood traumas, mood disorders such as depression and anxiety, low self-esteem, intimacy and trust issues, communication and anger problems. My approach to therapy is solution focused and multicultural and also includes cognitive therapy and identifying strengths." says Frederick, "I'm thrilled to be joining a practice that values treating every individual with dignity and respect no matter what their background, financial status or goals. I believe in empowering the people I work with to accomplish their goals, understand their triggers and use positive coping skills when dealing with adverse situations in their life. It's wonderful to be part of a team of practitioners that share these values. I'm so proud to be part of the Clarity family."