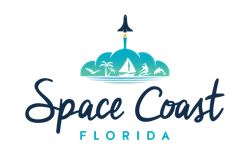 Travel off the beaten path this decade and experience these 20 attractions along Florida's Space Coast.
COCOA BEACH, Fla. (PRWEB) February 18, 2020
Families mapping out their 2020 vacations still have time to add Florida's Space Coast to their itinerary and discover some of the unique and hidden gems in Brevard County.
This subtropical, 72-mile coastline along the Sunshine State's Atlantic seaboard offers something for all ages and interests, allowing for plenty of opportunities to check off those bucket list items. Adventure seekers can hang 10 in the East Coast's surfing capital, nature lovers can venture through bioluminescent waters and foodies can take their taste buds on a tour of the best local eats.
Travel off the beaten path this decade and experience these 20 attractions along Florida's Space Coast:
Experience and Engage
1. Take in the beauty (and take Instagram-worthy photos) – From idyllic beaches to breathtaking murals along the walls of popular destinations in downtown Melbourne and Cocoa Beach, there is a lot to see along the Space Coast. Have your camera and hashtags ready!
2. Cheer on Melbourne Beach's Caroline Marks at the 2020 Summer Olympics* – As one of the East Coast's top-ranked surfing destinations, the Space Coast is one of the best places to cheer on women's and men's surfing competitors during the 2020 Olympic Games. Professional surfer Caroline Marks, who calls Melbourne Beach home, will surely be one to watch during the sport's Olympic debut!
3. Run a 13K in celebration of the 50th anniversary of Apollo 13* – Take off your space boots and put on your running shoes for the once-in-a-lifetime 13K race in celebration of the 50th anniversary of Apollo 13, the seventh crewed mission to the moon. Not ready to make the giant leap? The Saturn 5K might be your preferred model launch point.
4. Watch the launch of the Mars Rover Mission* – It's called the Space Coast for a reason, and with more than 18 total launches planned for 2020, visitors can catch a glimpse of something that's truly out of this world. The Mars Rover Mission has an expected launch date of July 2020, so check the news for the latest updates.
5. Slingshot around the Space Coast – Get ready to buckle up and see all that the Space Coast has to offer from the front seat of a 2019 Slingshot GT. Space Coast Slingshots provides guests with a number of rental options that fit into even the busiest of Cape Canaveral vacation plans. Whether you're interested in self-guided adventures around the city or prefer a guided experience to learn about the local hot spots, Space Coast Slingshots has just what you're looking for.
6. Visit nationally acclaimed Cape Canaveral – Named one of the top 20 places to visit this year by Airbnb, Cape Canaveral is the fastest growing cruise port in Florida and home to the industry's top cruise lines and fishing charters. Experience one-of-a-kind waterfront dining with some of the freshest seafood in Florida. Ready to set sail? Check out the port's newest cruise ships, including the Carnival Mardi Gras and the new Cruise Terminal 3 that is slated for completion in June 2020.
7. Tour the Lighthouse Keepers' Cottage Museum* – This brand-new museum has no shortage of fascinating finds. Learn about the old lighthouse lenses and Native American culture, as well as space history and maritime facts. There's no better way to shine a light on some of the coast's richest history than by visiting the Cape Canaveral Lighthouse.
8. Learn to hang 10 in "America's East Coast Surfing Capital" – With several different surf schools throughout the region, this is the perfect location to suit up and give surfing a try. Are you more of a land-dweller? Watch some of the best surfers in the world catch a wave at places like Sebastian Inlet Pier, 2nd Light at Patrick Air Force Base, or at various surf contests going on throughout the year. If you want to learn more about the history of surfing on the Space Coast, spend an afternoon perusing the Florida Surf Museum.
Dive Deep with Nature
9. Go wild with watersports on Cocoa Beach* – Take a trip on the wild side with Wildlife Watersports, situated in the serenity of Cocoa Beach's pristine Banana River Lagoon. From glass-bottom kayaks to CraigCats® to pontoon boats and everything in between, this is a thrill-seekers' paradise. No matter your age or ability, there is something for everyone at Wildlife Watersports.
10. Light up your vacation with a bioluminescence tour – Experience one of nature's most magical wonders with a tour of the Space Coast's bioluminescent waters. Take a see-through kayak to watch the water below sparkle with luminescent organisms. With several tour options available, you'll be able to find the right fit for you and your family.
11. Explore the Merritt Island Wildlife Conservation and Education Center* – Come see the beauty that is the Merritt Island Wildlife Refuge and discover new trails at Parrish Park for sights you have to see to believe. Consisting of 140,000 acres, the Refuge provides a wide variety of habitats for more than 1,500 species of plants and animals, making it the ideal location to experience the beauty of the Space Coast.
12. Cast a line in the Space Coast's diverse waters – Florida's Space Coast offers great fishing year-round – from Mosquito Lagoon south to Sebastian Inlet. The 500 species of fish inhabiting our oceans, inlets and lagoons make it a fishing hotspot!
13. Trailblaze through Titusville – Titusville has become the hub of three converging multiuse trails: the East Coast Greenway, Coast-to-Coast Trail and the St. Johns River-to-Sea Loop Trail. As one of Florida's designated "Trail Towns," Titusville features long-distance, non-motorized recreational trails and welcomes hikers, bicyclists, skaters and joggers with restaurants, shops and lodging.
14. Walk on the wild side at Brevard Zoo* – The Brevard Zoo is the perfect place to celebrate the Roar-ing Twenties. Kayak past giraffes or explore the newest exhibit, Rainforest Revealed. Brevard Zoo offers a unique look at wildlife in an environment that is fun for the entire family!
Take a Bite
15. Take your taste buds on a food tour – Explore Brevard County's thriving food scene with walking tours in Historic Cocoa Village, Downtown Cocoa Beach, Downtown Melbourne and Port Canaveral.
16. If you're running on empty, come refuel* – 4th Street Fillin Station, a gastrobar and grill in Cocoa Beach, is a thoughtfully designed, eclectic local restaurant constructed inside a working Mobil gas station. Yes, you read that right! You couldn't pick a better spot to get your fill of good food.
17. Enjoy a bird's eye view of cruise ships at Junkanoo Island Kitchen, Port Canaveral* – Sip frozen drinks and cold beer while feasting on coconut shrimp, roasted jerk chicken and grilled mahi from the spacious waterside daiquiri deck.
18. Sip brews in Historic Cocoa Village* – If you're looking for more of a crafted experience, look no further than Historic Cocoa Village. Home to several microbreweries known for their locally inspired creations, there's no better spot to sip brews and take in the picturesque views of Florida's Space Coast. Not sure where to start? Check out the newest craft brewery, Bugnutty Brewing Co., or enjoy the recently constructed patio at the Village Idiot Pub.
19. Arrive to dinner by boat at Frigate's Waterfront Bar and Grill, Melbourne* – Come by land or by sea (literally!) and visit the perfect place to nestle beneath the tropical palms and enjoy an upscale menu while listening to the relaxing rhythms of island music.
20. Looking for a place to stay? * – Keep an eye out for the grand opening of eight new hotels on the Space Coast. To see a full list of accommodations, please visit this website.
New for 2020.