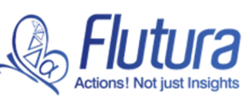 "We are pleased to debut an entirely new and optimized set of focused oil and gas applications to provide a whole new level of diagnostics and prognostics never before seen in this industry..." Greg Slater, General Manager, Flutura.
HOUSTON (PRWEB) December 03, 2018
Flutura Decision Sciences and Analytics, an industrial artificial intelligence (AI) product company focused on impacting business outcomes in the oil and gas, speciality chemicals and OEM industries, today announced the global launch of the latest updates to its flagship Cerebra platform, Cerebra AI applications specifically for the oil and gas industry.
Cerebra is Flutura's artificial intelligence platform offering advanced analytics and the ability to integrate artificial intelligence to provide advanced diagnostics and prognostics for asset- and process-heavy industries.
Flutura has been engaged with the oil and gas industry over the past five years and has played a vital role in transforming the industry's operations by powering radically new business models. Flutura's Cerebra has provided significant economic savings to leading oil and gas companies and is regarded as one of the leading AI oil and gas optimization solutions. Cerebra's new set of surgical oil and gas AI applications is designed to target drilling operations, fracking, oil and gas production and support the overall vision of autonomous operations for companies.
"With our Cerebra solution's advanced prediction capabilities, helping avoid downtime, increase asset reliability, and improve operational efficiency, Flutura has been unlocking business value for our oil and gas customers for the last five years," said Greg Slater, General Manager, Flutura. "We are pleased to debut an entirely new and optimized set of focused oil and gas applications to provide a whole new level of diagnostics and prognostics never before seen in this industry. We are looking forward to having our customers continue to benefit extensively from Cerebra."
Cerebra's connected asset and operations environment benefits the entire upstream, mid-stream and downstream oil and gas sector in powering AI assisted business outcomes and driving competitive advantage.
To learn more: http://www.flutura.com/cerebra
About Flutura Decision Sciences and Analytics
Flutura is a pioneer in the Industrial IoT Intelligence space having operations in Palo Alto, Houston, Tokyo and Bangalore. Its Cerebra IoT Intelligence solution providing diagnostics and prognostics solutions for equipment and process operations is unlocking new business value for many leading energy/Oil and Gas customers.
To learn more about Flutura, please visit: http://www.flutura.com
For Inquiries:
Greg Slater
Flutura
greg.slater(at)flutura.com
Joanne Hogue
Smart Connections PR
(410) 658-8246
joanne(at)smartconnectionspr.com