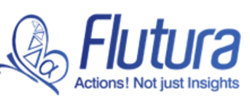 HOUSTON (PRWEB) September 17, 2018
Flutura, a disruptor in the Artificial Intelligence powered Industrial IoT (Internet of Things) solutions space, today announced its partnership with Siemens to help drive the adoption of Industrial Internet of Things (IIoT). The partnership will enable customers to benefit from pre-built industry-specific applications (Cerebra NanoApps™), built on Cerebra SignalStudio™, Flutura's artificial intelligence platform specifically designed for asset- and process-heavy industries, and MindSphere, the cloud-based, open IoT operating system from Siemens.
MindSphere connects products, plants, systems, and machines, enabling businesses to harness the wealth of data generated by the IoT with advanced analytics, while Cerebra will transform the treasure of data collected into actions driving business results.
"The industrial world is rapidly advancing towards digitalization. With MindSphere, Siemens has developed an innovative cloud-based open IoT operating system with high performance capability to meet this growing demand. As a leader in engineering excellence, innovation, quality, reliability and internationality, it is our privilege to partner with Siemens and help industrial customers unlock massive business value," said Krishnan Raman, CEO and Co-founder of Flutura.
"The Cerebra platform, with its advanced analytics capabilities and ability to integrate physics, heuristics and artificial intelligence to provide advanced diagnostics and prognostics solutions, can deliver tremendous value to the industrial market," said Paul Kaeley, SVP of the Global Partner Ecosystem at Siemens PLM Software. "With Flutura bringing Cerebra's pre-built industry solutions into the MindSphere ecosystem, we can continue to help deliver innovative IIoT Intelligence solutions globally."
Flutura will initially focus the partnership on the speciality chemicals and oil and gas industries. Speciality chemicals offers huge possibilities to drive transformational improvements in product quality and yield. With the oil prices looking up and activities on an upswing, oil and gas presents a unique opportunity for digitalization to drive asset uptime and throughput to new levels.
Note: MindSphere is a registered trademark of Siemens AG.
Related Links: http://flutura.com
About Flutura Decision Sciences and Analytics
Flutura is a pioneer in the Industrial IoT Intelligence space having operations in Palo Alto, Houston, Tokyo and Bangalore. Its Cerebra IoT Intelligence solution providing diagnostics and prognostics solutions for equipment and process operations is unlocking new business value for many leading engineering and energy customers. To learn more about Flutura, please visit http://www.flutura.com
For Inquiries: 
Greg Slater
Flutura
greg.slater@flutura.com