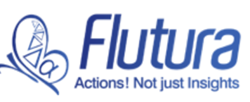 "Flutura's powerful 'portfolio effect' creates value in the artificial intelligence (AI) market by guaranteeing a reliable, automated economic loss estimation, performance benchmarking, and baseline generation with zero impact on customers' operational processes."
HOUSTON (PRWEB) January 15, 2019
Flutura Decision Sciences and Analytics, an industrial artificial intelligence (AI) product company focused on impacting business outcomes in the oil and gas, speciality chemicals, and OEM industries, today announced that it has won Frost & Sullivan's Entrepreneurial Company of the Year Award for Artificial Intelligence in the Energy Industry for North America in the growth company's annual Best Practices Awards.
Flutura wins this accolade on the customer experiences surrounding its Cerebra platform. Cerebra is an artificial intelligence solution offering advanced analytics to provide diagnostics and prognostics for asset- and process-heavy industries, such as the oil and gas, heavy machinery, and manufacturing industries.
"Through its patented artificial intelligence (AI) platform Cerebra, Flutura creates unique user-specific solutions across different verticals, such as energy, heavy machinery, oil and gas, and specialty chemicals," said Swagath Navin Manohar, Senior Research Analyst, Energy & Environment, Frost & Sullivan. "The AI platform is built to provide accurate, actionable insights based on an in-depth understanding of enormous stockpiles of data."
Frost & Sullivan's annual Best Practices Awards are presented to companies predicted to encourage significant growth in their industries, those that have identified emerging trends before becoming a marketplace standard, and companies that are creating technologies that will advance and transform industries.
Manohar added, "Flutura's powerful 'portfolio effect' creates value in the artificial intelligence (AI) market by guaranteeing a reliable, automated economic loss estimation, performance benchmarking, and baseline generation with zero impact on customers' operational processes."
"Frost & Sullivan has a reputation for excellence and for awarding only the most cutting-edge and deserving companies," said Greg Slater, General Manager, Flutura. "We are thrilled to have received the designation of Entrepreneurial Company of the Year for Artificial Intelligence in the Energy Industry, North America. We continue to expand our customer base and provide upstream, midstream, and downstream guidance to our clients around the globe."
To learn more: http://www.flutura.com/cerebra
About Flutura Decision Sciences and Analytics
Flutura is a pioneer in the Industrial IoT Intelligence space having operations in Palo Alto, Houston, Tokyo and Bangalore. Its Cerebra IoT Intelligence solution providing diagnostics and prognostics solutions for equipment and process operations is unlocking new business value for many leading energy/Oil and Gas customers.
To learn more about Flutura, please visit: http://www.Flutura.com
For Inquiries:
Greg Slater
Flutura
greg.slater(at)flutura.com
Joanne Hogue
Smart Connections PR
(410) 658 8246
joanne(at)smartconnectionspr.com