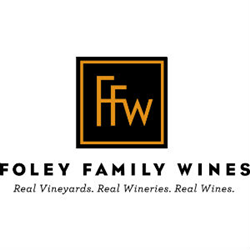 SAN FRANCISCO (PRWEB) August 25, 2020
Foley Family Wines (FFW), a top 5 producer and marketer of Ultra Premium wine and one of the fastest growing portfolios in the U.S., today announced Colangelo & Partners (C&P, http://www.colangelopr.com) as its agency of record to develop and execute an integrated communications program targeted to key trade, consumer and media stakeholders.
Under the new partnership, Colangelo & Partners will manage a combination of media relations, social media content creation and digital partnerships for Acrobat Wines, Banshee Wines, Chalone Vineyard and Sebastiani Vineyards & Winery, and a social media and digital campaign for Chalk Hill Estate Winery. C&P will execute campaigns to highlight the unique characteristics and history of each Foley Family Wine brand, with an emphasis on raising awareness on a national level.
"The Foley Family Wines portfolio is a collection of historic and iconic brands," states Chief Marketing Officer Gerard Thoukis. "We are excited to bring new life and amplify the stories of some of the most established and nationally distributed brands in our luxury wine portfolio through our partnership with Colangelo & Partners."
Foley Family Wines (FFW) was established by Bill Foley in 1996 with the acquisition of Lincourt Vineyards in California's Santa Ynez Valley. Since then, FFW has become one of the major producers, distributors and marketers of wine in the U.S. and internationally. FFW has an incredibly unique and diverse portfolio of wineries of highly individualistic wines from premier growing regions in Washington, Oregon, California and New Zealand.
"The opportunity to work with Foley Family Wines is incredibly exciting for us," said Juliana Colangelo, VP, California at Colangelo & Partners. "Acrobat Wines represents one of our first forays into Oregon, and we are also thrilled to be working with stalwarts like Banshee and Chalk Hill Estate Winery. Not to mention the chance to tell the stories of iconic and historical wineries like Chalone Vineyards and Sebastiani Vineyards."
Foley Family Wines joins Colangelo & Partners' renowned international portfolio that includes Frescobaldi Toscana, Far Niente Family of Wineries & Vineyards, Charles Krug Winery and Maisons Marques & Domaines USA among many other prestigious wine companies and institutions.
All future media inquiries and partnership requests for Foley Family Wines brands (Acrobat, Banshee, Chalone, Chalk Hill, and Sebastiani) should be directed to Colangelo & Partners (foley@colangelopr.com).
About Foley Family Wines
Established by Bill Foley in 1996, Foley Family Wines is a portfolio of highly-acclaimed wines from some of the world's greatest vineyards. Every brand in the company's portfolio has a distinct style and legacy. Foley Family Wines owns the following properties in California: Foley Sonoma (Geyserville), Chalone Vineyard (Monterey), Foley Estates (Sta. Rita Hills), Lincourt Vineyards (Solvang), Merus (Napa Valley), Foley Johnson (Napa Valley), Kuleto (Napa Valley), Chalk Hill (Sonoma County), Sebastiani (Sonoma County), Lancaster Estate (Sonoma County), Langtry Estate (Lake County), Firestone Vineyard (Santa Ynez Valley), Eos Winery (Paso Robles), Roth Estate Winery (Sonoma County), Banshee (Sonoma County). The company also owns Three Rivers Winery in Walla Walla, WA, Acrobat (Oregon), and The Four Graces in Dundee, OR. In New Zealand, the company owns Vavasour (Marlborough), Clifford Bay (Marlborough), Grove Mill (Marlborough), Dashwood (Marlborough), Martinborough Vineyard (Martinborough), Te Kairanga (Martinborough), and Mt. Difficulty (Bannockburn, Central Otago)
About Colangelo & Partners
Colangelo & Partners (http://www.colangelopr.com) specializes in premium food, wine and spirits brands, and has long established relationships with the key press that drive these business categories and help determine the industry leaders. Agency principals have years of experience in retail and distribution as well as communications, a rare combination that gives Colangelo & Partners invaluable insights into consumer purchasing behavior. The agency focuses on 'closing the loop' between creative communications programs, distribution, promotion, publicity and the consumer in order to maximize the efficiency of its communications programs and deliver measurable results. Founded in 2006, Colangelo & Partners was honored as one of the year's top integrated communications firms at the 2013 Agency Elite Awards and for one of the best digital marketing campaigns at the 2014 Digital PR Awards.