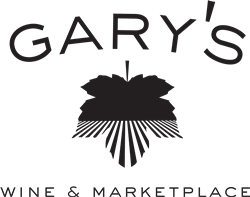 SAN FRANCISCO (PRWEB) January 25, 2021
Gary's Wine & Marketplace, one of the largest fine wine businesses in the New York metropolitan area with four locations in New Jersey and a recent expansion to Napa, has launched the Gary's Plus membership program, an annual membership offering unlimited free nationwide shipping and local delivery, as well as exclusive member discounts, to meet the exploding demand for online shopping options.
"In 2020, we experienced a 350% increase in online sales placed on garyswine.com and our mobile app year over year. More than 35,000 users downloaded the Gary's Mobile Marketplace app," says Gary's Wine & Marketplace owner Gary Fisch. "We are family owned and operated company since 1987. However, we can compete on the national stage given our wide-selection, low prices, white-glove customer service and operational excellence."
To meet customers' growing demands for Gary's online business, the Gary's Plus Membership allows guests to access unlimited free shipping on all orders for an annual price of $48.99 or free local delivery for $19.99. In addition, members of this program also receive a 15% discount on 6 or more Gary's Direct wines purchased online and discounts on virtual wine classes led by one of their wine experts.
The program is intended to reward loyal Gary's customers and increase the frequency of purchases. "On average, an online customer will purchase from the Gary's Wine website or mobile app 3 times per year. An increase in the frequency of purchases by just a few percentage points would lead to a substantial increase in our overall revenue," says Mike Fisch, Director of Innovation at Gary's Wine & Marketplace.
U.S. beverage e-commerce experienced 10 years' worth of growth in three months' time at the start of the pandemic (1) and Gary's has felt its immediate impact. Gary's reported that 35% of total sales in 2020 were placed online, compared to 12% of sales in 2019. Further, in 2020, customers placed 46,193 local delivery orders and 65,488 curbside pickup orders online. Mobile adoption accounted for much of the growth, with 56% of online orders placed through the Gary's Wine mobile app.
Highlights over the past year tell the story of a continued effort by Gary's Wine & Marketplace to engage with guests online:

Gary's introduced live chat in August 2020, offering guests the opportunity to chat with a wine expert as they shop online. Guests took fondly to this offering, engaging in over 12,000 live chat sessions in the 5 months since launching this program.
In July 2020, Gary's introduced five new wine club offerings, perfect for all guests, ranging from the novice to the expert wine consumers.
Gary's introduced virtual wine tastings in April 2020, a white-glove service that offers groups a personalized, unique tasting experience. Through this effort, Gary's facilitated over 600 private events in 2020, hosted by its expert wine team, each event ranging from 10 to 300 attendees. This represents another shift in pushing digital engagement and e-commerce; 64% of wineries have hosted at least one virtual tasting since March. (2)
These new initiatives are a natural transition in the changing retail landscape and the growth of e-commerce, with sales increasing an estimated 42% by value in 2020, to $24 billion across 10 core global markets according to ISWR. (3)
About Gary's Wine & Marketplace
Gary's Wine & Marketplace began as a small wine shop in Madison, N.J., in 1987, and has grown to become one of the largest fine wine businesses in the New York metropolitan area, with four stores in northern New Jersey and a fifth store in Napa Valley, California. Gary's team of wine experts makes it the preferred white-glove partner for major corporations for customizable events, including virtual tastings and corporate gifting. Commitment to friendly, attentive service by its expert wine team, and a myriad of wine and food events for the public, sets Gary's apart from other wine stores.
(1) https://www.svb.com/globalassets/trendsandinsights/reports/wine/sotwi-2021/svb-state-of-the-us-wine-report-2021.pdf
(2) https://napavintners.org/covid19/docs/April_28_Evaluating_DTC_Survey.pdf
(3) https://www.theiwsr.com/beverage-alcohol-ecommerce-value-grows-by-42-in-2020-to-reach-us24-billion/