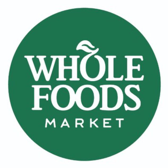 "We are honored to receive the continued support of Whole Foods and give an opportunity for the community to support our work," said Emily Brown, Chief Executive Officer of FEI.
KANSAS CITY, Mo. (PRWEB) October 18, 2018
Food Equality Initiative (FEI) and Whole Foods are pleased to announce a partnership and giving opportunity to support FEI's Allergy Friendly and Gluten Free Nutrition Assistance Program, which provides healthy "free-from" foods to patients diagnosed with food allergies and celiac disease in KC.
You can support the cause by shopping at the Overland Park, or Olathe Whole Food's location on Thursday, October 18th.
Five percent of all sales for the day will be donated to Food Equality Initiative. Customers shopping on the Giving Day will have an opportunity to meet FEI staff and volunteers to learn more about the organization and its critical mission.
"We are honored to receive the continued support of Whole Foods and give an opportunity for the community to support our work," said Emily Brown, Chief Executive Officer of FEI. "Most residents don't know that our area is leading the country in providing free-from foods to those who need it the most. We established the nation's first allergy-friendly and gluten-free food pantry in the nation, right here in the greater Kansas City area. We are so excited to announce this Whole Foods partnership that will enable us to feed more people."
"We are delighted to again support the incredible work Food Equality Initiative is doing to provide nourishing, allergen-friendly food to Kansas City area residents in need," said Rachel Rauth, Marketing Manager at Whole Foods Market. "Food Equality Initiative is creating true change and setting higher standards for emergency food systems across the country."