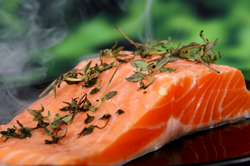 Future Empowered episodes will highlight additional related topics to promote wellness.
MIAMI (PRWEB) February 19, 2023
TV show Empowered, hosted by "You've Got Mail" actress Meg Ryan, will be producing a segment highlighting food safety measures the coming months. The program will interview industry-related professionals about foodborne illnesses and best food safety practices. Content providers are working with the program to provide information for the food safety initiatives episode.
Foodborne illness affects millions of individuals in the U.S. every year. Getting sick after a contaminated meal is a serious matter. Severe health issues, and even death, can occur.
Food-related illness occurs from ingesting food that is tainted with viruses, bacteria, and other germs. Not cleaning surfaces, tools, and produce, separating vegetables and fruits from raw meats and fish, and inadequate food storage can lead to food poisoning. It's not uncommon for individuals to become sick from not washing produce adequately or eating food that has come in contact with other unwashed or uncooked foods.
Food safety is one of many relevant issues Empowered features in its mini-episode style series. Future Empowered episodes will highlight additional related topics to promote wellness. Foodborne illnesses are widely preventable. Keeping surfaces like cutting boards and hands clean, storing food properly, and cooking food to the correct temperatures can significantly reduce food poisoning risks.
Empowered with host Meg Ryan is a documentary-style program created for television distribution. The show intends to inform and enlighten U.S. audiences. Empowered has been nominated and the recipient of multiple media awards. A dedicated team of industry professionals with decades of combined experience working in educational TV collaborates to produce the show.