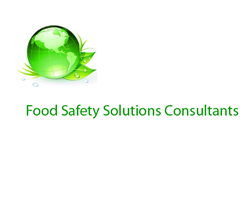 We help companies to label genetically modified foods and prepare companies for updating their food safety program with the new bioengineered food disclosures and options.
BATON ROUGE, La. (PRWEB) February 05, 2019
The Food Safety Solutions Consultants, a leading international food safety consulting company specializing in creating a global culture of food safety, has announced strategic and supportive services to companies, manufactures, importers, and various retailers required to adhere to the recent USDA National Bioengineered Food Disclosure Standard. The Law was passed by Congress in July of 2016, which directed USDA to establish this national mandatory standard for disclosing foods that are or may be bioengineered. The "Standard" addresses bioengineered foods to be sufficiently disclosed ensuring proper labeling, recordkeeping, and safety communications to consumers. Importantly, the terms GMO (Genetically Modified Organism) and GE (Genetically Engineered) have been revised due to negative consumer perception. GMO and GE will be categorized as "Bioengineered" Food and accompanied by a new clarifying logo.
Bioengineered Food
According to the USDA, "A bioengineered food that has successfully completed the pre-market Federal regulatory review process shall not be treated as safer than, or not as safe as, a non-bioengineered counterpart of the food solely because the food is bioengineered or produced or developed with the use of bioengineering." In short, a food that is bioengineered should not be treated as safer. In detail, the USDA refers to Bioengineered food as "(A) contains genetic material that has been modified through in vitro recombinant deoxyribonucleic acid (DNA) techniques; and (B) for which the modification could not otherwise be obtained through conventional breeding or found in nature." The first implementation date for companies is January 1, 2020.
Requirements and Records
The "Standard" addresses regulations, requirements, and determinations about bioengineered ingredients. The Standard also outlines when and how to disclose adequate information and labeling of "bioengineered" products for consistency to inform consumers. Hunter Young, Founder and CEO, Food Safety Solutions Consultants, said "The Standard applies to foods that are subject to the labeling requirements under the Federal Food, Drug, and Cosmetic Act; the Federal Meat Inspection Act, Poultry Products Inspection Act or the Egg Product Inspection Act." It is important to note another crucial element of the Standard is the bioengineered food disclosure.
Further, the Standard specifies recordkeeping of determinations and labeling as essential. Adequate records must be maintained and are subject to examination and audit. "We provide the necessary support and services to help companies identify and establish these determinations, and prepare companies for updating their food safety program with the new bioengineered food disclosures and options", said Young.
Organic and Non-GMO
Young explains, "Based on the standard, the only appropriate claim for "non-bioengineered" and "non-GMO" is Organically produced food." Companies granted certifications may require some rewrite of those documented 3rd party verification programs such as the Non-GMO Project, which maintains a consensus-based certification standard. The most common Bioengineered Foods include commodities such as Cotton, Corn, Salmon and Pineapple. It is important to note The Agricultural Marketing Service (AMS) will review the list annually, so staying in tune with the most available information is critical. Companies must conduct reanalysis of their food safety systems, update their label disclosures and records to meet these new requirements. Food Safety Solutions Consultants provide strategic solutions to those companies who must comply.
About Food Safety Solutions Consultants
Food Safety Solutions Consultants bring over 20 years of food safety expertise serving the local, national, and
International food service sectors. Our expertise and passion to provide superior information, education, and
certification enables our customers to become and remain compliant under worldwide standards approved by
the Global Food Safety Initiative (GFSI) and those mandated by the Food & Drug Administration (FDA), and the United States Department of Agriculture (USDA). Our remarkable customers consist of food growers, organic producers, manufactures, processors, packagers, distributors, and retailers. Connect with us at
http://www.foodsafetysolutionsconsultants.com.