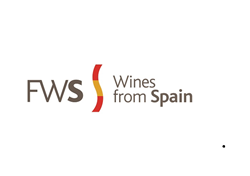 NEW YORK (PRWEB) November 02, 2021
Foods and Wines from Spain--a brand that belongs to ICEX Spain Export and Investment--announced today Colangelo & Partners as its agency of record to oversee and collaborate on media relations, as well as support with trade and consumer relations, event production and digital marketing. All activities aim to educate about the quality of Spain's food products as well as the history and versatility of the country's wines.
ICEX Spain Export and Investment is the official platform for the promotion of Spanish exports and Spain's companies' international growth. The role of Foods and Wines from Spain is to promote Spain's exports of food, wine and beverages internationally including the US. For the 2021-2022 campaign year, FWFS is partnering with Colangelo & Partners to organize several events where trade members and consumers can discover and learn more about Spain's gastronomic offerings:
1. Las Vegas Winter Fancy Food
2. ExpoWest
3. Catersource
4. National Restaurant Association
5. New York Summer Fancy Food
6. Aspen Food & Wine Classic
"We are so happy and pleased to be working with an agency of the caliber of Colangelo and Partners who will help us share with America Spain's wonderful foods and wines," says Jeffrey Shaw, Foods and Wines From Spain's marketing director.
The entire campaign will be supported and amplified by media relations including a sampling program and press trip, as well as content creation and digital marketing of the Foods and Wines From Spain's website http://www.foodswinesfromspain.com, a robust information hub, that shares detailed information of all events media, trade and consumers can participate in.
For more information on Foods and Wines From Spain and the 2021-2022 campaign, please contact Amanda Torres at atorres@colangelopr.com.
About Foods and Wines From Spain
Foods and Wines from Spain is ICEX Exports and Investment's brand for a wide range of promotional activities designed to inform trade, media and consumers abroad about quality Spanish products. Their role is to promote Spain's exports of food, wine, beverages internationally including the USA and to connect Spain's companies with American importers, distributors, retailers and consumers.
About Colangelo & Partners
Colangelo & Partners (http://www.colangelopr.com) is the leading fine wine and spirits integrated communications agency in the United States, sought after by top brands and industry players for the quality of their results, creativity, and return on investment. The professionals at Colangelo & Partners work with integrity and passion to influence how US audiences perceive their clients: Earning consistent, high-quality positive media coverage; organizing signature events; strategizing and executing standout digital campaigns; and implementing trade programs that strengthen relationships within the industry.
Colangelo & Partners' clientele includes global, instantly-recognizable brands and passionate, up-and-coming vignerons and distillers; regional and national institutions; and technology and e-commerce companies innovating in the beverage alcohol sector.