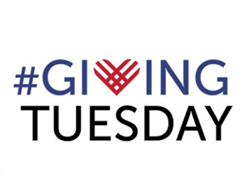 We hope that you will consider honoring Layla's legacy and help us say "thank you" and give back for the incredible care our family received by making a donation to Children's Hospital Los Angeles. - Matt and Larissa Sonnen
LOS ANGELES (PRWEB) November 24, 2020
PFI Advisors announced today that for the third year in a row, the firm will again participate in the #GivingTuesday campaign. For any RIA that donates $10,000 or more to the Children's Hospital Los Angeles donation page of Layla Paige Sonnen, PFI Advisors will conduct a free Operational Diagnostic* review. These engagements include a full analysis of an RIA's back office technology suite, integrations between systems, how employees and end clients interact with the various technology pieces, and proposed future infrastructure to increase a firm's efficiency.
Celebrated on the Tuesday following Thanksgiving, #GivingTuesday kicks off the charitable season, when many plan for their holiday and end-of-year giving. PFI Advisors has always highlighted charities close to its team members' hearts. The Sonnen family became especially close with Children's Hospital Los Angeles when their daughter, Layla Paige, suffered a seizure at 6 months old and spent the next 22 months battling a brain disorder under the care of CHLA. Layla ultimately succumbed to her condition on July 8, 2017, but the Sonnen and PFI family continue to look for ways to give back to the organization that holds such a special place in their hearts.
To learn more about PFI Advisors, visit http://www.pfiadvisors.com. Follow us on Twitter and LinkedIn, or subscribe to our blog and podcast.
*Operational Diagnostic(s) will be conducted solely via phone and screen sharing sessions
About PFI Advisors
PFI Advisors ("Promoting Financial Independence") was founded in 2015 with the following mission in mind:
To further evolve the RIA industry from a collection of practices to businesses, and to be a continued voice in validating the industry as a legitimate landing spot for billion-dollar teams and their clients.
PFI Advisors is an operational consulting firm that supports the unique back office, technology, and operational needs of RIAs in growth mode. PFI Advisors conducts Technology Assessments, manages Technology Conversions, and provides M&A Preparation and Integration Services to RIAs seeking growth support. The firm announced the launch of COO Resource in January 2018, an ongoing retainer-based service in which RIAs and their Chief Operating Officers can leverage the knowledge and expertise of PFI.
For breakaway advisors, PFI Advisors manages full RIA set up and transition to Independence, including office buildout, RIA infrastructure development, client transition, and billing services – all for a simple consulting fee. There is no complicated long-term AUM fee structure or equity stake required to build the firm's future and provide advisors financial independence.
About Children's Hospital Los Angeles
Children's Hospital Los Angeles is a nonprofit institution that provides pediatric health care and helps our patients more than half a million times each year in a setting designed just for their needs. Our history began in 1901 in a small house on the corner of Alpine and Castelar Streets (now Hill St. in Chinatown) and today our medical experts offer more than 350 pediatric specialty programs and services to meet the needs of our patients.
CHLA is a provider of more than $316.2 million in community benefits annually to children and families. As the first pediatric hospital in Southern California, CHLA relies on the generosity of philanthropists in the community to support compassionate patient care, leading-edge education of the caregivers of tomorrow and innovative research efforts that impact children at our hospital and around the world.