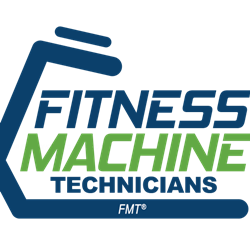 "We're proud to be able to provide business opportunities for entrepreneurs and look forward to keeping up the positive trend in 2021."
MALVERN, Pa. (PRWEB) December 16, 2020
Fitness Machine Technicians today announces it has been named a Top 100 Game Changer by Franchise Dictionary Magazine, for the third year in a row.
Based in the Philadelphia area, Fitness Machine Technicians provides fitness equipment repair and maintenance services for corporate, club, hotel, school, and other fitness centers, as well as private residences across the country.
Fitness Machine Technicians' proven business model provides the support franchisees need to successfully launch their business and provide exceptional customer service. Fitness Machine Technicians experienced continued growth in 2020, opening several new territories including Jacksonville, Fla., Green Bay and Milwaukee, Wis., and Louisville, Ky.
"We are thrilled to have been selected by Franchise Dictionary Magazine for the third year running," says Don Powers, Founder and CEO of Fitness Machine Technicians. "We're proud to be able to provide business opportunities for entrepreneurs and look forward to keeping up the positive trend in 2021."
The Top 100 Game Changers were nominated and selected based on the following criteria:

Impacting veterans
Millennials choice
Making an impact
Serving their community
Creating an opportunity for aspiring entrepreneurs
Filling a niche
About Fitness Machine Technicians
Fitness Machine Technicians specializes in the maintenance and repair of fitness equipment for commercial and home exercise facilities. Clients include fitness centers, corporations, hotels, condominiums, high schools, colleges and universities, government, and residential homes across the United States. Its corporate-trained and authorized technicians are committed to providing the most reliable repair and maintenance services.
Fitness Machine Technicians also offers franchise opportunities to individuals with an interest in fitness and looking to run a service-based business based on a proven operating model. The company's award-winning franchise currently has locations in 100 territories across the country. For more information, visit the website at http://www.FitnessMachineTechnicians.com or call 844-FMT-FIXX.
About Franchise Dictionary Magazine:
The Franchise Dictionary Magazine is a national digital publication with more than 250,000 readers. It targets prospective franchisees in an informative and educational format. It also is printed for numerous industry events and shows nationwide.
# # #