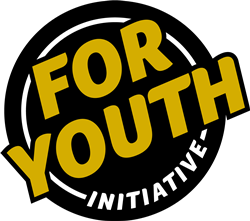 TORONTO (PRWEB) November 03, 2020
To celebrate its 25th anniversary, Toronto-based charity For Youth Initiative (FYI) is awarding 25 scholarships for local youth who are committed to giving back to their community. Even in the midst of a pandemic, the organization's three month campaign for their Future Fund – designed to remove financial barriers youth face as they pursue post-secondary education or workplace training this fall –was a success.
This year, the FYI Future Fund raised a total of $50,000 which is being allocated to 25 scholarships for youth in York South-Weston, home to 6 of Toronto's Neighbourhood Improvement Areas — defined by the City of Toronto as communities where funding and social services are needed to address issues of equity, poverty and violence.
Since 1995, For Youth Initiative has been advocating for Black, racialized and newcomer teens and young adults in York South-Weston as they graduate high school, enroll in post-secondary education, gain employment and prepare for adulthood. FYI knows how important post-secondary education is but they also know that scarce financial resources in the community are the primary barrier to getting there. According to Statistics Canada, 1 in 3 youth in York South-Weston live in low-income households compared to 1 in 5 youth in Toronto. Additionally, nearly one third of youth in the area do not have a post-secondary diploma, certificate or degree — compared to just 16% of youth in Toronto.
Shaneeza Nazseer Ally has been Executive Director of For Youth Initiative since 2016, having served in various roles within the organization since 2011 including fundraising, skilled volunteer engagement and training of young changemakers to build and lead their own community initiatives. "I wish we lived in a reality where post-secondary education is a given for young people who want to grow and contribute to their families, communities and beyond. Unfortunately, high school grads are increasingly putting off school or opting out of pursuing further education for fear of having debt they may not be able to pay back - particularly young people from low-income families."
— Shaneeza Nazseer Ally, Executive Director, For Youth Initiative
This year, For Youth Initiative doubled their initial fundraising goal from $25,000 to $50,000 to help make University, College or workplace training a possibility for local youth by reducing the financial burden. For the past 15 years, For Youth Initiative has awarded over $86,000 in scholarships to 61 youth. The goal is to make post-secondary education and employment training a reality for youth who need it most.
"To me, winning the FYI Scholarship means gratefulness, joy and relief. It also means that all the obstacles that I have overcome and the hard work and the determination that I have put in everything that I have done, and continue to do, is valued; feeling supported." — Dolly Roul, 2020 Scholarship Winner.
This year, For Youth Initiative was fortunate to have the support of a local small business. Cassandra Nicolaou, the owner of York South-Weston coffee shop supercoffee agreed to match donations made by her customers funding a scholarship for a young person living in her business' immediate neighbourhood.
"When George Floyd's murder propelled the growth of the Black Lives Matter movement this summer, I found myself wondering how I and supercoffee could best make a contribution to the movement and a difference in our community. When I heard about the FYI Future Fund I realized that it was the perfect initiative for us to promote and support in whatever way we could. I couldn't be happier with the result – our supercoffee customers and friends really came through, and we couldn't have done it without them." – Cassandra Nicolaou, Owner, supercoffee.
Learn more about the impact For Youth Initiative is having and ways that you can support or get involved at foryouth.ca.
About For Youth Initiative:
For Youth Initiative is a non-profit organization that has served, inspired and advocated for thousands of teens and young adults in Toronto's York South-Weston since 1995. Their multi-service agency provides year-round programs and services to local youth to meet their needs and empower them to reach their full potential. Every young person's journey is unique and their needs are too. Their case management model meets young people where they are and helps them get to where they want to be. Their programs and services are designed to support youth to graduate high school, enroll in post-secondary education, gain employment and prepare for adulthood.