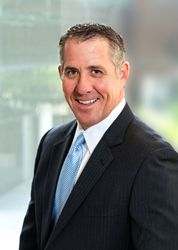 I'm honored to be included on this prestigious list. I want to thank all of our clients for their trust and confidence and the entire team of Baron, Silver, Stevens Financial Advisors that serves our wonderful clients.
BOCA RATON, Fla. (PRWEB) February 24, 2021
Forbes recently released their rankings for 2021's Best-In-State Wealth Advisors, spotlighting more than 5,000 outstanding wealth advisors across the country. Baron Silver Stevens Financial Advisors, LLC's Chief Executive Officer, Michael J. Silver, CFP®, AEP®, CLU, was named amongst those standout wealth advisors.
Michael ranked 21st in South Florida, marking a distinguished acknowledgement for his years of experience, proficiency, and focus on making a positive impact on his clients' lives. Those nominated for the prestigious Best-In-State recognition were researched, interviewed, and then given a ranking within their particular states.
Michael's inclusion in 2021's Best-In-State Wealth Advisors highlights his dedication to his clientele, his more than 20 years of experience in the field, and his commitment to making an impact in the comprehensive wealth management industry.
The selection process was based on an algorithm of both quantitative and qualitative criteria including components such as in-person interviews, compliance records, industry experience, revenue produced, and assets under management. The rankings process was conducted by SHOOK Research, an objective company dedicated to promoting best practices and raising professional standards. SHOOK Research received nearly 33,000 nominations and utilized their ranking model to ascertain the leading wealth advisors in each state.
Baron Silver Stevens Financial Advisors, LLC is a Boca Raton based boutique financial planning and wealth management firm. The dedicated and experienced team maintains a strong commitment to exceeding expectations. Every one of the team members is handpicked, compassionate, highly skilled, and dedicated to their clients' long-term success. Baron Silver Stevens Financial Advisors, LLC is rooted in professional knowledge, integrity, and personalized service. For more information about the firm, please visit https://bssfa.com/.