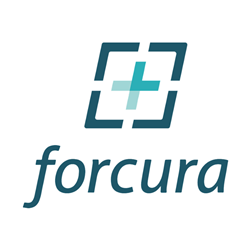 "Every technology enhancement we make and partnership we gain is motivated by our mission to empower better patient care." - Craig Mandeville, Forcura's founder and CEO
Jacksonville, FL (PRWEB) January 20, 2020
Forcura, a healthcare technology company that enables safer patient care transitions along the care continuum, announces that it achieved 70% growth over 2018 and signed 127 new clients nationally in 2019. Further, Forcura has successfully integrated its cloud-based platform with the top six electronic health record (EHR) systems in the post-acute industry, many via its proprietary API, Forcura Connect. As a result, unformatted health data that accompanies a patient as they move into a new care setting is now structured, can be accessed digitally and will populate our clients' EHR of record with a click. This efficient process enables better and safer patient care since clinicians will now have the information necessary to begin and maintain treatment plans. The integration also optimizes our clients' revenue cycle management with a fully digital orders management process that reconciles outstanding orders and initiates billing within the EHR.
Driving interoperability for the post-acute industry remains a significant goal for Forcura, now entering its eighth year in business. Through its ecosystem of EHR partners, including Homecare Homebase, MatrixCare/Brightree, PointClickCare, and WellSky, Forcura's Workflow platform manages the information for approximately 20% of all post-acute patients nationally (based on Medicare revenues). It completed 20.8 million transmissions in 2019, each of which represents a digital execution of what had been laborious and costly paper-based transactions. Forcura averages a 97% client retention rate.
In addition to the EHR integrations, Forcura's rapid growth and aggressive expansion plans for 2020 are propelled by these strategic initiatives, also completed in 2019:

Forcura IQ, a smart assistant technology that automatically converts documents to data and enables automated workflows and analytics that optimize client operations and finances.
Digital Forms, a feature available for post-acute remote and home office staff to create, complete and manage template-structured documents required for patient care, including digital signature capture.
New user experience that makes the Forcura suite of tools more intuitive and efficient for end-users.
"Behind every patient record is a person in need of care, and behind every move from one care setting to the next is the potential for that person to be harmed if their data isn't accurately and thoroughly transmitted," says Craig Mandeville, Forcura's founder and CEO. "Forcura is a technology company that operates in that critical space, ensuring patients benefit from the best possible outcomes through the care they receive from our post-acute clients. Every technology enhancement we make and partnership we gain is motivated by our mission to empower better patient care."
About Forcura:
Forcura, a leading healthcare technology company headquartered in Jacksonville, Florida, facilitates continuity of care via technology, analytics and a deep commitment to enabling better patient care. The Forcura suite of tools is powered by Forcura Connect, a proprietary framework for standardizing interoperability and integration among post-acute health care organizations, physicians, electronic health records (EHRs) and other supporting technology vendors. Through our technology and analytics solutions, we are a step closer every day to elevating the opportunities of post-acute care. The company has received awards for Fastest Growing Company for the fourth consecutive year, Best UI/UX Design in SaaS, and Best Places to Work by Inc. Magazine. For more information visit http://www.forcura.com.