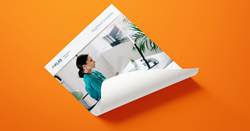 "KLAS is spot-on for exploring how complex it is for providers to leverage the right technology to better manage patient care transitions." - Craig Mandeville, Founder and CEO, Forcura
JACKSONVILLE, Fla. (PRWEB) January 20, 2023
Forcura, a healthcare workflow management company, was recently featured in KLAS' latest perception report, Transitions of Care 2022: What are Organizations Using or Considering to Facilitate Effective Care Transitions?
The report, KLAS' first look at transitions of care (TOC), gathers perspectives from 95 healthcare leaders across multiple care settings to understand their adoption of care transition technology, the benefits they have seen in their care settings and vendors they are considering. Of engaged or considered vendors, Forcura is the only healthcare workflow management solution featured in the report who supports post-acute care providers.
The report noted that despite electronic medical record (EMR) vendors increasingly offering TOC technology, 49% of respondents choose to use standalone TOC technology in some capacity from vendors such as Forcura, typically because of more specialized functionality.
For those who leveraged this care transition technology, increased data transparency between care settings, such as knowing when patients are admitted or discharged from facilities, was reported as the primary benefit. Stronger referral management and communication between providers, as well as enhanced workflow internally, were also reported as top outcomes.
"KLAS is spot-on for exploring how complex it is for providers to leverage the right technology to better manage patient care transitions," said Craig Mandeville, founder and CEO of Forcura. "As more patients enter into post-acute care, we know technology must simplify this transition process so that patients have better outcomes, and providers have the strongest possible business relationships with their referral partners."
Forcura is a KLAS-certified vendor and earned strong ratings across all categories in KLAS' client research report on Forcura released in 2022. As part of the report's development, KLAS interviewed 25 individuals from 25 unique organizations engaging Forcura, with most participants representing home health agencies.
Providers can access KLAS' Transitions of Care 2022 report once they create a no-cost member profile on klasresearch.com. Providers can also visit Forcura's KLAS profile at https://klasresearch.com/review/forcura/230811.
About Forcura
Forcura, a healthcare workflow management company headquartered in Jacksonville, Florida, facilitates continuity of care and improves business performance for providers via its automated workflow, collaboration and analytics SaaS solutions. The company is deeply committed to empowering better patient care and elevating the role of post-acute in the broader healthcare continuum.  The company is a KLAS® certified technology vendor, is a certified Great Place to Work™ employer, and has ranked for the sixth consecutive year on the Inc. 5000. For more information visit forcura.com, call 800-378-0596 or follow Forcura on LinkedIn.
About KLAS
KLAS is a data-driven company on a mission to improve the world's healthcare by enabling provider and payer voices to be heard and counted. Working with thousands of healthcare professionals, KLAS collects insights on software, services and medical equipment to deliver reports, trending data and statistical overviews. KLAS data is accurate, honest and impartial. The research directly reflects the voice of healthcare professionals and acts as a catalyst for improving vendor performance. To learn more about KLAS and the insights we provide, visit KLASresearch.com.