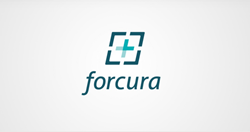 "It is an incredible honor to be recognized as a finalist for these two prestigious awards, and having both our technology and our incomparable Client Experience team validated as among the best is especially gratifying." - Forcura Founder and CEO Craig Mandeville
JACKSONVILLE, Fla. (PRWEB) May 17, 2021
Forcura, a healthcare technology company that enables safer patient care transitions and coordination, today announced it has been named a finalist in the 2021 Excellence in Customer Service Award presented by Business Intelligence Group (BIG) and its care coordination platform was named a 2021 SIIA CODiE Award finalist in the Best Healthcare Technology Solution category. Finalists represent the best products, technologies and services in software, information and business technology.
The annual Excellence in Customer Service Awards program by BIG recognizes those who are helping companies better communicate with their customers to provide a differentiated level of customer service. Nominations were judged by a select group of business leaders and executives who volunteer their time and expertise to score submissions. Awards were given out to consultants, outsource partners and technology providers for superior performances in the past 12 months. Forcura's Client Experience team was one of the 42 finalists recognized nationally.
Acknowledged as the premier awards program for the software and information industries for more than 35 years, the SIIA CODiE Awards are produced by the Software & Information Industry Association (SIIA), the principal trade association for the software, education, media and digital content industries. Forcura was honored as one of 153 finalists across the 43 business technology categories.
"The 2021 CODiE Award finalists continued to innovate, pivot and grow to develop truly remarkable products throughout an historically challenging year. These finalists maintain the vital legacy of the CODIEs in spotlighting the best and most impactful apps, services and products serving the business tech market. Congratulations to this year's finalists on this well-deserved recognition," said Jeff Joseph, SIIA President.
The SIIA CODiE Awards is the industry's only peer-recognized awards program. Business technology leaders including senior executives, analysts, media, consultants and investors evaluate assigned products during the first-round review. Their scores determine the SIIA CODiE Award finalists, which accounts for 80% of the overall score. SIIA members then vote on the finalist products and the scores from both rounds are tabulated to select the winners. In light of the COVID-19 pandemic, Business Technology category winners will be announced during an online winner announcement celebration June 22, 2021.
Craig Mandeville, founder and CEO of Forcura, says "It is an incredible honor to be recognized as a finalist for these two prestigious awards, and having both our technology and our incomparable Client Experience team validated as among the best is especially gratifying." He continues, "our clients deserve nothing less than a partner who strives to deliver the best care coordination solutions and customer experience every single day."
Forcura is focused on health care and is driven to innovate relentlessly with a technology platform that transforms the way healthcare organizations manage information. As Forcura strives for excellence, it translates to better patient care, improved cash flow and reduced administrative expenses for our customers.
About Business Intelligence Group
The Business Intelligence Group was founded with the mission of recognizing true talent and superior performance in the business world. Unlike other industry award programs, these programs are judged by business executives having experience and knowledge. The organization's proprietary and unique scoring system selectively measures performance across multiple business domains and then rewards those companies whose achievements stand above those of their peers.
About the SIIA CODiE™ Awards
The SIIA CODiE Awards is the only peer-reviewed program to showcase business and education technology's finest products and services. Since 1986, thousands of products, services and solutions have been recognized for achieving excellence.  For more information, visit siia.net/CODiE.
About Software and Information Industry Association (SIIA)
SIIA is the only professional organization connecting more than 700 data, financial information, education technology, specialized content and publishing, and health technology companies. Our diverse members manage the global financial markets, develop software that solves today's challenges through technology, provide critical information that helps inform global businesses large and small, and innovate for better health care and personal wellness outcomes.
About Forcura
Forcura, a leading healthcare technology company headquartered in Jacksonville, Florida, facilitates continuity of care via technology, analytics and a deep commitment to enabling better patient care. The Forcura suite of tools is powered by Forcura Connect, a proprietary framework for standardizing interoperability and integration among post-acute health care organizations, physicians, electronic health records (EHRs) and other supporting technology vendors. Through our technology and analytics solutions, we are a step closer every day to elevating the opportunities of post-acute care. The company has received awards for Fastest Growing Company for the fifth consecutive year, Best UI/UX Design in SaaS, and Best Places to Work by Inc. Magazine. For more information visit http://www.forcura.com, call 800-378-0596 or follow Forcura on LinkedIn.