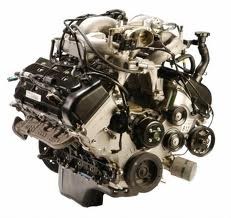 The Ford V8 series is the most used engine types in modern trucks and vans that are used in the U.S. and Canada.
Midland, Texas (PRWEB) September 10, 2013
The larger motors that are produced by Ford Motor Company include more than one engine family in the U.S. This vast assortment of engines are now part of the motors that can be purchased online through the Got Engines company. This company is now announcing its Ford V8 engines sale for all used units in stock at http://www.gotengines.com/ford/f350-engines.htm.
These motors include the Triton for the F-Series and E-Series vehicles. Many of the motors produced within the past 15 years have relied upon the Triton series for power. These motors do hold resale value and can be harder for a truck or van owner to locate online.
The announced sale is one way that the GotEngines.com website is helping to introduce more buyers to better inventory online.
"The Ford V8 series is the most used engine types in modern trucks and vans that are used in the U.S. and Canada," a rep for the GotEngines.com website confirmed.
The sale pricing attached with all sales that originate from the company website is set to remain in place through the close of the current year. This extension of sale pricing is a strategy that was created to offer long-term solutions for buyers seeking a better resource to buy Ford engines.
"Some companies offering the V8 series of Ford motors online are not able to provide a lower mileage count for each motor or a sustained warranty plan," the rep added.
The Ford Motor Company units that are found through the GotEngines.com company inventory are in addition to other automaker brands searchable online. The connected database that was installed in 2012 was updated in this year to include instant quotes for pricing and warranty data that can be useful when researching any replacement engine.
About GotEngines.com
The GotEngines.com company now offers discounted replacement engines for foreign and American vehicles for prices that are below the established retail price online. This company has a complete staff of engine specialists who acquire engines from distribution companies and produce discount pricing direct for buyers. The GotEngines.com company website now features easy quotation tools for all inventory marketed to consumers. These tools require no customer service interaction to receive quotes for price or warranty information for all used engines that are in stock.