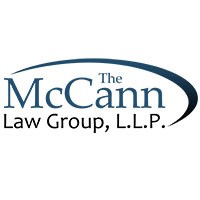 Glad to have Shprukhman on our foreclosure defense team.
Jacksonville, Fla. (PRWEB) November 07, 2013
Attorney M. Edvard Shprukhman joined the McCann Law Group, LLP's national foreclosure defense team in November to provide additional access to foreclosure defense resources in Pennsylvania and Maryland. The McCann Law Group added Shprukhman to its national foreclosure defense team after recognizing Shprukhman's potential as a versatile team member with his five state bar memberships and two federal bar memberships.
In addition to his associate attorney position with the McCann Law Group, Shprukhman works with own private practice, the Law Offices of M. Edvard Shprukhman. Shprukhman practices in a variety of practice areas including personal injury, bankruptcy law, criminal defense, debt settlement, auto accidents, corporate law, family law, and foreclosure defense.
Shprukman's Federal Bar memberships include the US District Court for the Eastern District of Pennsylvania and the US District Court for the District of Maryland. His state bar memberships include the Maryland Court of Appeals, the District of Columbia Court of Appeals, the Supreme Court of Pennsylvania, the Supreme Court of New Jersey and the Arbitration Panel in Delaware County, Pennsylvania.
Shprukman attended law school in Wilmington, Delaware where he graduated with a Juris Doctorate from Widener University School of Law. Prior to attending law school, he pursued an undergraduate degree from American University in Washington, DC.
The McCann Law Group brought Shprukman on board after experiencing an increase in the demand for foreclosure-related assistance in Maryland and Pennsylvania.
According to a recent report from RealtyTrac, a website tracking foreclosure statistics in the United States, Maryland experienced rises in foreclosure statistics from September 2012 to September 2013. The report indicates that from the 2012 to 2013 pre-foreclosures are up 261.2 percent, foreclosure auctions are up 313.9 percent and bank owned properties are up 39.2 percent.
The McCann Law Group hopes its addition of Shprukman in November can help more distressed homeowners in Pennsylvania and Maryland find foreclosure resolutions.
The McCann Law Group, LLP is a full service consumer advocacy law firm headquartered in Jacksonville, Florida, helping families with foreclosure defense, debt settlement, bankruptcy law, and more.