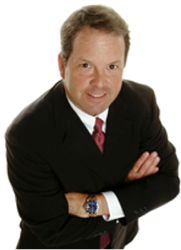 There are no other real estate websites out there like CameronDirect.com!
Houston, TX (PRWEB) May 10, 2014
CameronDirect.com, one of the most respected online real estate investing resources, has been fully renovated and is now full of educational articles, tools, blog posts, videos, resources, software, and more for real estate investors. Not only that, but Cameron Dunlap, the site's creator, provides advice and training on some of the most effective foreclosure investing techniques that investors need to use to make more money in today's real estate market.
Foreclosures are among the most profitable investment for real estate investors. Foreclosures can be purchased well below market value and then sold for a comparatively low price. This gives real estate investors the ability to buy and sell much quicker than a traditional home sale. This technique is the main focus of the new CameronDirect.com site.
CameronDirect.com has all kinds of educational materials available to the public. Investors can learn about all of the steps involved in investing in foreclosures and vacant houses.
Not only that, but visitors will find links to the most valuable software tools needed to build and grow a profitable real estate business. Some of these tools include business automation software, private lender lists, cash buyer lists, support from professional real estate investors, tenant screenings, skip trace searches, and much more.
CameronDirect.com also has funding resources. As a matter of fact, visitors have access to both transactional funding and long term hard money providers.
Some of the other resources and tools provided include a real estate blog, a signup form for Cameron's Real Estate Profit Letter, and access to all past webinar training recordings.
Julie, who visits CameronDirect.com daily to use the tools and resources available, had this to say, "It's so nice to have everything I need for my real estate business all in one place. I found the funding I need, the business management software I need, and the support I need. There are no other real estate websites out there like CameronDirect.com!"
Cameron has always prided himself on using creative real estate investing techniques to surpass his competitors. His success with foreclosure investing has made him one of the nation's most credible and successful entrepreneurs. Now, he wants to share his techniques and strategies so that other investors can be just as successful.
For more information on foreclosure investing or to check out the software, training, and tools available to all investors, visit http://www.CameronDirect.com.