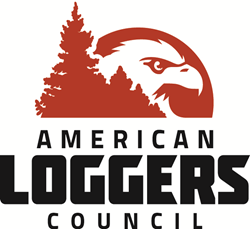 "We are pleased to bring Steve Southerland on board to promote and protect the interests of America's loggers."
HEMPHILL, Texas (PRWEB) August 17, 2018
The American Loggers Council (ALC) announced today it has retained former United States Congressman Steve Southerland and his firm, Capitol Hill Consulting Group, to represent them on legislative and regulatory affairs in Washington D.C. ALC is a coalition of state and regional logging associations from over 30 states across the U.S., and is the only organization dedicated to serving independent contract loggers at the national level.
"We are pleased to bring Steve Southerland on board to promote and protect the interests of America's loggers," said ALC Executive Vice President Daniel Dructor. "Since it was established in 1994, ALC has continued to grow and gain effectiveness in impacting issues affecting professional timber harvesters and their businesses. We are loggers working for loggers and our members are frequent visitors to Capitol Hill, but Southerland and his team will provide consistent and strong advocacy for our industry."
Steve Southerland serves as Senior Vice President of Capitol Hill Consulting Group. He was first elected to Congress in 2010 to represent Florida's Second Congressional District and was its first elected Republican since Reconstruction. While in office from 2010-2014, he served on the Agriculture, Natural Resources, and Transportation and Infrastructure committees. Southerland was chosen by the class of 2010 to be its representative at the Republican Leadership Table for the 113th Congress and he also served as a Republican conferee for reauthorization of both the Transportation and Farm bills. Prior to serving in Congress, Southerland helped operate his family's mortuary business.
"I consider it a great honor to represent such a time-honored industry, made up of some of the hardest working people in America," Southerland said. "American Loggers provide such an incredible value to our society. They are frontline conservationists, delivering wood, fiber, and energy resources for the world. I'm proud to represent ALC and share their story directly to policymakers and their staff in Washington, D.C."
Southerland and his firm will work with ALC on a variety of issues, including regulatory reform, transportation, federal forest management and biomass. ALC's priorities include workforce development and recruitment, increased timber harvesting on National Forest System lands, uniform and predictable truck-weight standards, and the alignment of timber harvesting with agriculture under federal laws and regulations.