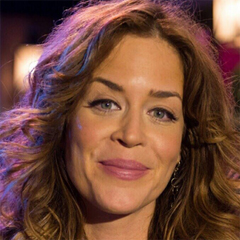 Honing in on a unique and ownable point of view from which all communication emanates is key.
LOUISVILLE, Kentucky (PRWEB) August 22, 2018
Well-executed marketing campaigns are critical to how customers experience any brand, and the first step is to simplify the process. Step 2 is to deliver localized menu pricing, unique product offerings and franchise customization. Thirdly, brands must be flexible enough to roll out timely marketing campaigns, nimble enough to respond to competitor moves and sophisticated enough to track all the variable data.
That doesn't sound easy, which is why the Fast Casual Executive Summit, Oct. 7-9 in Seattle, is hosting the session, " How to Execute Winning Marketing Campaigns," to help operators get a better handle on it.
"Without social media, many restaurants have limited platforms that offer scale and storytelling opportunities," said Susie Fogelson the driving force behind the Food Network and Cooking Channel brands for 15 years, a judge on "Next Food Network Star," founder of F&Co and one of the session's panelists. "QSR, fast casual and casual dining are often focused on the LTO strategy that creates a quick fix that can spike sales but leaves consumers with little loyalty for the brand."
One of the biggest mistakes fast casuals make is forgetting that they are brands first.
"When a chain is primarily offer-driven, the voice, tone and manner of the brand is diluted or worse yet, it becomes synonymous with the offer. Think '$5 Footlongs,'" Fogelson said. "Honing in on a unique and ownable point of view from which all communication emanates is key."
Arby's gets it right.
"Speaking a savory language that celebrates both the food and the fans of their type of food, Arby's has the meats, and they invite you to indulge. Their offers are secondary to their loving descriptions of delectable sandwiches. They fully embrace who they are and what they and their consumers love."
Other panelists include:

Rachel Layton, VP of marketing and growth, Taziki's Mediterranean Café
Linda Veatch, VP of marketing, Fuzzy's Taco Shop
Billie Jo Waara, CMO, Cici's Pizza
Katie Thorstenson | Director of Business Development | GFX International
Register here for the Summit. Early bird pricing is in effect until September 7.
About Networld Media Group
Founded in 2000, Networld Media Group is a leading business-to-business (B2B) global media communications company specializing in digital media, associations and events in the mobile, self-service, digital signage, retail, food service and financial services industries. Online properties include ATMmarketplace.com, BlockchainTechNews.com, DigitalSignageToday.com, FastCasual.com, FoodTruckOperator.com, KioskMarketplace.com, MobilePaymentsToday.com, PizzaMarketplace.com, QSRweb.com, RetailCustomerExperience.com and BiblicalLeadership.com. Networld event properties include the Fast Casual Executive Summit, CONNECT: The Mobile CX Summit, Interactive Customer Experience Summit, Bank Customer Experience Summit and the Restaurant Franchising & Innovation Summit. Networld also operates the ICX Association. Its newest offering, BOOM! Creative, provides clients with digital creative, custom media and brand collateral.