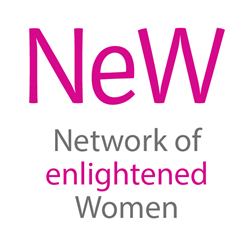 WASHINGTON (PRWEB) July 25, 2018
Sheila Tate, Former Press Secretary to Nancy Reagan and author of the new book, Lady in Red, will speak at the 2018 Young Women's Leadership Retreat sponsored by the Network of enlightened Women, known as NeW.
In 2001, the Washingtonian magazine named Tate one of the "100 Most Powerful Women Washington." In 1999, PRWeek selected her as one of the "50 Most Powerful Women in Public Relations" and one of the "100 Most Influential PR People of the 20th Century." She was named to the Public Relations Society of America's National Capitol Hall of Fame in 2015.
Sheila Tate has spent the last year writing a memoir of Nancy Reagan entitled, Lady in Red, which was published by Crown Books. Sheila's book is filled with little-known stories about Nancy as First Lady and later, for 30 years as her friend and confidant.
Confirmed speakers at the Retreat include:
Dr. David Hogsette, Professor of English and Writing, Program Director, Grove City College
Karin Lips, Founder and President of NeW
Beth Anne Mumford, Pennsylvania State Director for Americans for Prosperity
Kate Klunk, Pennsylvania State Representative
Sheila Tate, Former Press Secretary to Nancy Reagan and author of Lady in Red
Emily Jashinsky, Commentary Writer at the Washington Examiner
Jonathan Wolfson, Litigation Attorney at McGuire Woods
Kendall Wolfson, Author of Sweet Dreams, UVA
Katie Yoder, Associate Culture Editor at the Media Research Center
The 2018 NeW Young Women's Leadership Retreat will be held at Bryn Mawr College in Philadelphia, Pennsylvania from July 26-29, 2018. This exclusive Retreat offers two tracks: one for rising college freshmen (current high school seniors) and one for current college students.
About Network of Enlightened Women:
NeW is the nation's premier organization for conservative university women. Started as a book club in 2004 at the University of Virginia, NeW has expanded to campuses across the nation, teaching conservative principles, creating open forums for debate, and training young women to speak out on campus and in their communities. In addition, NeW hosts a National Conference, The Gentlemen Showcase, and professional development trainings.