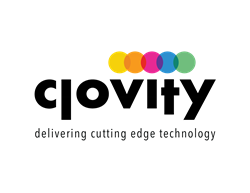 Whether it be their smart city, smart retail, smart agricultural deployments, or enterprise fleet management, Clovity has a solution that adds value by making sense of that data.
SAN FRANCISCO, and DENVER (PRWEB) August 07, 2019
Clovity, creator of the proprietary CSensorNet IoT & Smarty City accelerator platform, welcomes Joseph (Joe) Gilman, long time Sprint business development alumni to its executive team as Vice President of Client Management & Business Development. He joins Clovity at a crucial time for the IoT industry which is currently seeing a massive proliferation of Smart City and enterprise initiatives across the world. Joseph's strategic vision and expertise will help to further Clovity's access to municipalities and major enterprises looking to optimize and derive insights from connected device solutions.
Joseph started with Sprint back in 2003 as an Inside Sales Executive and worked his way up to roles in Wholesale Data Account Management, Major Account Manager for Enterprise Sales, Government Sales Manager for the Mountain West region, and most recently Sr. IoT Business Development Executive for the IoT Business Unit. As a 3 time President's Circle winner and multi-year regional sales team manager, Joseph brings expertise in a wide array of IoT Network, Smart Systems strategy development, IoT Connectivity consulting, Device Enablement, Hardware Certification, Board Design, RF design, OEM management, and module selection experience. It is this extensive experience that Clovity looks to tap in order to continue its growth in both private and public sectors for IoT.
Joseph Gilman comments, "As I've gotten to know the Clovity team in recent months I have seen limitless potential for where they can grow as a company, particularly in the IoT smart systems space. The CSensorNet platform is truly customizable and the Agile Framework is simply the right methodology for IoT deployments. Organizations throughout the country are beginning to see the advantages of partnering with Clovity." Gilman continues, "Whether it be their smart city, smart retail, smart agricultural deployments, or enterprise fleet management, Clovity has a solution that adds value by making sense of that data. This is the right time to join Clovity and I can't wait to see what the future holds."
CEO at Clovity, Anuj Sachdeva states, "I see Joseph's ability to greatly contribute to our sales, strategy, and delivery pipeline as a strategic necessity that doubles down on Clovity's strong focus of turning US cities into Smart Cities. As IoT still continuous to evolve, finding someone of his tenured experience and know-how within the industry is no small feat." Sachdeva adds, "We are excited to welcome Joseph as a leader on our Sales team and I look forward to him further empowering our sales pipeline."
To get in contact with us or for more information about Clovity, please email sales(at)clovity.com or visit us at http://www.clovity.com. For more on our executive leadership go to http://www.clovity.com/leadership-team.
About Clovity
Selected as Global Top 20 IoT Solutions Provider for 2018 & again as Top 50 for 2019 by CIO Magazine. Thinking "Agile | IoT | Embedded | Data | ML | AI | Cloud | DevOps | Digital" - Clovity a global Solutions Partner and Systems Integrator focused on transforming enterprises worldwide powered by its Platform - CSensorNet.
Clovity is highly focused on delivering the highest enterprise value for emerging technologies like IoT, Blockchain, Machine Learning/AI, Edge Computing, Security and Analytics in motion.
The goal of the company is to derive practical insights by connecting into edge assets, enabling change in support paradigms, deploying a new channel of business, increase scalable performance efficiencies, and creating entirely new IoT products for the market, Clovity is driving business value in a connected world.
Follow us at:
LinkedIn: https://www.linkedin.com/company/clovity/
Twitter: https://twitter.com/ClovityInc