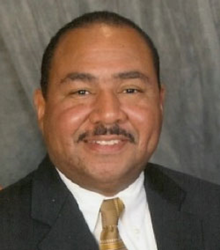 Bryant Sanders possesses an exceptional capability to coach and improve our ability to see and break down work differently.
BOSTON (PRWEB) June 14, 2021
The nonprofit Lean Enterprise Institute (LEI), a global leader in lean management thinking, practice, and innovation, today announced the hiring of former Toyota Motor North America executive Bryant Sanders as a senior technical advisor.
Sanders will have responsibility for working with companies in LEI's Co-Learning Partners (CLP) program and for supporting the technical content development of LEI's online and in-person training curriculum. Partners are a select group of companies from a variety of industries that have demonstrated executive commitment to lean transformations, an enthusiasm for collaborative learning where the work is actually done, and a willingness to share the results with the global lean community.
Sanders also will lead an LEI effort to share lean principles across the construction industry at a time when the U.S. government is considering massive investments in infrastructure construction.
During his 25 years at Toyota, Sanders implemented the Toyota Production System (TPS), the prototype lean business system, in a variety of industries, including construction, manufacturing, and healthcare where he improved customer satisfaction, costs, and employee capability development. Over the years, he worked behind the scenes with many lean management thought leaders.
"I am beyond excited," said LEI President Josh Howell. "Bryant has extensive experience implementing TPS/lean, leveraging its potential for business results and improvement, and coaching others to do the same. LEI, and the broader lean community, will benefit greatly from Bryant's leadership and coaching."
"Turner actively seeks to translate the principles of lean from the manufacturing sector to the dynamic environment of a construction jobsite and throughout our organization," said Robert Grimes, vice president and director of lean, Turner Construction Company, a CLP partner company. "Bryant Sanders possesses an exceptional capability to coach and improve our ability to see and break down work differently. This is increasing our capabilities to make work safer and less burdensome for workers while improving first-time quality and ultimately increasing productivity. Bryant is especially adept at helping our team and our trade partners see and understand where waste exists and where value is being created."
"Bryant's coaching style was perfectly paced for me to learn through constant challenge," said Jesus Hernandez, a regional lean manager at Turner. "He exemplified the behavior of thoroughly understanding the current condition as it related to my knowledge and after Bryant figured that out, he put the pedal to the metal and accelerated my thinking."
Lean for Problem-Solving and Profitability
Most recently at Toyota North America, Sanders was a project general manager implementing the strategic TPS initiatives of Toyota North American plant presidents to increase profitability and continuous improvement activity while creating a learning environment for sustaining a problem-solving culture.
Previously at Toyota, he served as a general manager, an assembly manager, assistant general manager of the Operation Management Development Division, and a manager in the Toyota Production System Support Center, a nonprofit that shares TPS expertise with North American organizations.
Sanders holds a bachelor's in mechanical engineering from California State University, Northridge. He is an adjunct instructor of supply chain management and six sigma quality control at Cincinnati State Technical College.
About the Lean Enterprise Institute
Lean Enterprise Institute Inc. is a 501(c)(3) nonprofit based in Boston, MA, with a mission to make things better through lean thinking and practice by helping companies create more value and prosperity while consuming the fewest possible resources. Founded in 1997 by management expert James Womack, PhD, LEI conducts research through co-learning partnerships with companies, teaches on-site and online workshops, publishes books and ebooks, organizes conferences, and shares practical information about lean thinking and practice at http://www.lean.org.