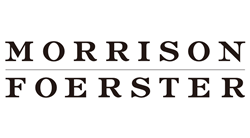 WASHINGTON, D.C. (PRWEB) March 16, 2021
Morrison & Foerster, a leading global law firm, is pleased to announce the arrival of Alexander P. Okuliar as a partner in its Antitrust Practice Group in Washington, D.C. Mr. Okuliar will serve as co-chair of the firm's Global Antitrust Practice Group with current co-chairs Jeff Jaeckel and Lisa Phelan. He brings to the firm over two decades of experience, both in government and private practice roles. Mr. Okuliar joins the firm from the U.S. Department of Justice (DOJ), where he most recently served as Deputy Assistant Attorney General for Civil Enforcement in the Antitrust Division. In this role, he oversaw the civil merger and conduct sections responsible for enforcement related to technology and digital platforms; defense, industrials, and aerospace; banking and finance; and media, entertainment, and communications. He also played a key role in setting Division enforcement policies and priorities, particularly as to technology, intellectual property/antitrust, and financial practices. Mr. Okuliar also supervised the Division's review of conduct by market-leading online platforms, the creation of the Division's Civil Conduct Task Force, and the Division's recent landmark litigation in the technology sector.
Prior to his service at DOJ, Mr. Okuliar was a partner in the Antitrust Practice Group of a prominent international law firm, where he represented some of the world's largest technology companies, among others, on a wide range of antitrust issues related to mergers and conduct, including agency advocacy, government investigations, and litigation. He also served as an attorney advisor at the Federal Trade Commission (FTC), where he advised former Commissioner Ohlhausen on merger reviews, conduct investigations, and administrative litigation, as well as key privacy and competition policy developments around the world. Earlier in his career, Mr. Okuliar served as a trial attorney in the Networks & Technology Enforcement Section of the DOJ Antitrust Division (now the Technology and Digital Platforms Section), where he investigated and litigated antitrust issues in the technology and finance sectors.
"Alex brings a unique combination of direct, senior-level antitrust enforcement experience, together with deep experience in private practice, handling significant merger clearance matters, counseling, and litigation," said Jeff Jaeckel, co-chair of Morrison & Foerster's Global Antitrust Practice Group. "His particular focus in the technology and digital sectors perfectly complements our global clients' needs and will enable us to offer unparalleled advice on these issues as we anticipate increasing antitrust enforcement at the U.S. federal, state, and international levels."
Mr. Okuliar's arrival underscores the continued growth of the firm's deep bench of global antitrust lawyers. With his arrival, Morrison & Foerster has added nine new senior antitrust lawyers since 2019, including Eliot Adelson and Bonnie Lau in San Francisco, Tomohiko Kimura and Daiske Yoshida in Tokyo, and Joe Folio, Megan Gerking, Vishal Mehta and Lisa Phelan, former chief of the National Criminal Enforcement and Washington Criminal I Sections of the DOJ's Antitrust Division, in Washington, D.C. His arrival also highlights the continued expansion of the firm's Washington, D.C. office following the arrival of several prominent former DOJ officials in recent years, including Alex Iftimie, Charles Duross, James Koukios, Lisa Phelan, Robert Litt, and Brian Kidd and Brandon Van Grack, who both joined the firm in 2021.
"We are thrilled to welcome Alex to the Global Antitrust Group as a fellow co-chair," said Lisa Phelan, co-chair of Morrison & Foerster's Global Antitrust Practice Group. "His in-depth knowledge of the role of data in connection with merger review and competitor conduct, technology platforms, privacy and antitrust, as well as the intersection of IP/trade secrets and antitrust, will give our clients a significant advantage with their complex antitrust matters across multiple industries."
"I am delighted to join Morrison & Foerster and honored to work alongside its deep bench of high-caliber lawyers and strong roster of former government officials," said Mr. Okuliar. "The impressive geographic reach and extensive experience of the Global Antitrust Group allows it to handle the largest and most complex matters for clients, anywhere in the world."
Mr. Okuliar is also viewed as a thought leader in the antitrust bar. He has written and spoken extensively on cutting-edge issues related to antitrust and the technology sector. Mr. Okuliar is an active member of the antitrust bar and currently serves as Co-Chair of the Joint Conduct Committee in the ABA Antitrust Law Section. He has also been repeatedly recognized for his client service and ranked in leading legal directories such as Chambers USA and Legal 500, among others.
Mr. Okuliar earned his B.S. in Economics and B.A. in History, with distinction, from The Wharton School of the University of Pennsylvania. He earned his J.D. from Vanderbilt University Law School. Mr. Okuliar is admitted to the District of Columbia Bar and the State Bar of Texas.
ABOUT MOFO
We are Morrison & Foerster—a global firm of exceptional credentials. Our clients include some of the largest financial institutions, investment banks, and Fortune 100, technology, and life sciences companies. The Financial Times has named the firm to its lists of most innovative law firms in North America every year that it has published its Innovative Lawyers Reports in the region. In the past few years, Chambers USA has honored MoFo's Privacy and Data Security, Bankruptcy, and IP teams with Firm of the Year awards, the Corporate/M&A team with a client service award, and the firm as a whole as Global USA Firm of the Year. Our lawyers are committed to achieving innovative and business-minded results for our clients, while preserving the differences that make us stronger. The firm also has a long history of commitment to the community through providing pro bono legal services, including litigating for civil rights and civil liberties, improving public education for poor children, advocating for veterans, promoting international human rights, winning asylum for the persecuted, and safeguarding the environment.