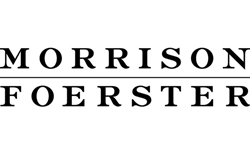 WASHINGTON (PRWEB) April 27, 2021
Morrison & Foerster, a leading global law firm, is pleased to announce the arrival of David J. Shaw as a partner in its Antitrust Practice Group in Washington, D.C. Mr. Shaw joins Morrison & Foerster from the U.S. Department of Justice's Antitrust Division, where he most recently served as Deputy Chief of Staff and Counsel to the Assistant Attorney General, as well as Acting Chief of Staff for the transition. His arrival closely follows that of Alexander Okuliar, who joined Morrison & Foerster as co-chair of the firm's Global Antitrust Practice Group in March, having also joined from the Antitrust Division of the DOJ, where he served as Deputy Assistant Attorney General for Civil Enforcement. Mr. Shaw brings to the firm extensive experience across merger clearance litigation, cartel representations, and counseling, as well as deep knowledge of state attorney general antitrust enforcement.
In his role as Deputy Chief of Staff and Counsel to the Assistant Attorney General in the DOJ's Antitrust Division, Mr. Shaw advised and assisted the head of the Antitrust Division on law and policy related to the Division, and managed relationships with state attorneys general across all Division matters, including directly handling relationships in the highest stakes and most sensitive matters facing the Division. Additionally, he held a leadership role with respect to conduct and merger reviews related to leading online platforms, and held particular responsibility for Telecommunications and Broadband; Transportation, Energy, and Agriculture; Competition Policy and Advocacy; and International Sections. Prior to this, Mr. Shaw served as a Trial Attorney in the Technology and Financial Services Section of the Antitrust Division, where he handled all aspects of the merger review process, from reviewing HSR filings, to preliminary investigations, Second Request investigations, and merger challenges. In this role, he served on the trial teams for some of the highest profile antitrust merger challenges in the technology and energy sectors.
"With increasing antitrust enforcement anticipated at the federal, state, and international levels, David's involvement at the highest levels with the Antitrust Division's competition policy and enforcement program, combined with his deep, technology-related trial experience, is a timely addition to our team and further solidifies the deep bench of senior former government enforcers to recently join the firm, including Alex Okuliar last month," said Jeff Jaeckel, co-chair of Morrison & Foerster's Global Antitrust Group. "His experience and well-established relationships with state attorneys general will be incredibly valuable to our clients in this rapidly evolving enforcement landscape and enable us to deliver unmatched, truly integrated, global, federal, and state antitrust counsel to our clients."
With Mr. Shaw's arrival, Morrison & Foerster has added 10 new senior antitrust lawyers since 2018, including Eliot Adelson and Bonnie Lau in San Francisco; Tomohiko Kimura and Daiske Yoshida in Tokyo; and Joe Folio, Megan Gerking, Vishal Mehta, Lisa Phelan, and Alexander Okuliar, in Washington, D.C. His arrival also highlights the continued expansion of the firm's Washington, D.C. office following the arrival of several prominent former DOJ officials in recent years, including Alex Iftimie, Charles Duross, James Koukios, Lisa Phelan, and Robert Litt, in addition to Brian Kidd, Brandon Van Grack, and Alex Okuliar, all three of whom joined the firm in 2021.
"I know from first-hand experience that the lawyers at Morrison & Foerster are excellent, and I'm thrilled to join the firm," said Mr. Shaw. "Antitrust law and policy are undergoing a major shift, with an ever-intensifying regulatory landscape, and I look forward to being part of the Global Antitrust Group in helping clients to navigate that shift."
Prior to his service in the government sector, Mr. Shaw worked for seven years in private practice, within the antitrust practice group of a leading Washington, D.C.-based firm. During his tenure at the firm, he advised on a wide variety of competition matters ranging from criminal and civil nonmerger investigations to litigation to counseling. Mr. Shaw's work spanned a broad range of industries, including pharmaceuticals, oil and natural gas, technology, media and entertainment, financial services, and steel.
Mr. Shaw earned his B.A. magna cum laude with Highest Honors in government from Patrick Henry College and his J.D. from Georgetown University Law Center, where he served as Articles Editor for the Georgetown Law Journal. He is admitted to the bar in Virginia and the District of Columbia. Mr. Shaw has been recognized in Washington D.C. Super Lawyers as an Antitrust Litigation "Rising Star," and serves on the American Bar Association's Antitrust Law Section as Vice Chair, Exemptions & Immunities Committee.
ABOUT MOFO
We are Morrison & Foerster—a global firm of exceptional credentials. Our clients include some of the largest financial institutions, investment banks, and Fortune 100, technology, and life sciences companies. Highlighting the firm's commitment to client service and leadership in market-changing deals and impact litigation, MoFo was recognized as one of the top 15 firms on The American Lawyer's 2020 A-List. Year after year, the firm receives significant recognition from Chambers and The Legal 500 across their various guides, including Global, USA, Asia-Pacific, Europe, UK, Latin America, and FinTech Legal. In the most recent editions, the firm's Antitrust Law practice was ranked globally for its experience within the area. Additionally, members of the practice have been recognized by publications such as Global Competition Review, American Bar Association, and National Asian Pacific Bar Association. Our lawyers are committed to achieving innovative and business-minded results for our clients, while preserving the differences that make us stronger. The firm also has a long history of commitment to the community through providing pro bono legal services, including litigating for civil rights and civil liberties, improving public education for poor children, advocating for veterans, promoting international human rights, winning asylum for the persecuted, and safeguarding the environment.