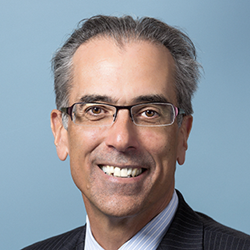 With his (Brad's) stellar track record for driving strategic goals and measurable business results in leadership and strategic board roles at publicly-traded and private companies, we are very excited to have him contribute to our business plans. - David Weingard, CEO of Cecelia Health
NEW YORK (PRWEB) January 29, 2019
Cecelia Health, a leading technology-enabled diabetes and related chronic disease management company based in New York City, announces the appointment of healthcare visionary, Brad Fleugel, as a Board Advisor. Brad was previously the SVP Chief Healthcare Commercial Market Development Officer for Walgreens, where he was responsible for all commercial healthcare activities. Previously, he was Chief Strategy and Business Development officer for Walgreens, responsible for corporate strategy and business development.
Prior to joining Walgreens Brad served as executive in residence at Health Evolution Partners and before that he was Executive Vice President and Chief Strategy and External Affairs Officer of Wellpoint, among the nation's largest health benefits companies. While at Wellpoint, Fluegel was responsible for long-term strategic planning, government affairs, corporate communications including public relations, corporate marketing, corporate development, international expansion, innovation and new business ventures.
Prior to Wellpoint, Fluegel was Senior Vice President of national accounts and Vice President, Enterprise Strategy at Aetna, Inc. In this role, he led the national accounts business and was responsible for developing and executing on strategies that expanded Aetna's position as a leader in the large employer market.
"The day I met Brad, I was immediately impressed with his strategic sense of the market and its landscape. And, with his stellar track record for driving strategic goals and measurable business results in leadership and strategic board roles at publicly-traded and private companies, we are very excited to have him contribute to our business plans," said David Weingard, CEO of Cecelia Health. "Brad's role on Cecelia Health's Board of Advisors will significantly advance our ability to innovate and positively transform the lives and health outcomes of the patients we serve."
"I'm excited to join Cecelia Health's Board of Advisors and work with a leadership team that has demonstrated results in scaling personalized expert coaching and cost effectively driving measurable outcomes through the use of technology and unique data-driven insights," said Brad Fluegel. "I see a big opportunity to extend the company's innovative coaching model and product roadmap to further scale the number of lives they transform and the business results they drive for the health plan, pharmaceutical, medical device and other customers they work with."
About Cecelia Health - (Formerly Fit4D)
Cecelia Health's moonshot mission is to positively transform the lives of people living with diabetes and related chronic disease states.
For health plans and ACOs seeking to improve quality measures, and for pharmaceutical and medical device companies seeking to improve adherence, Cecelia Health is a diabetes and related chronic condition personalized expert coaching technology-enabled solution that enables Certified Diabetes Educator (CDE) and other expert clinicians to scale their reach and provide unique data-driven insights to optimize health outcomes at a low cost per patient.
Cecelia Health has also engaged in numerous joint initiatives with the Juvenile Diabetes Research Foundation, American Diabetes Association, the Diabetes Research Institute and the American Association of Diabetes Educators. For more information visit http://www.ceceliahealth.com.