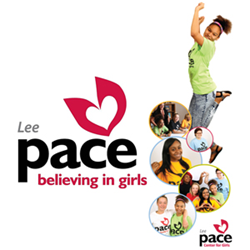 It's truly heartwarming to see the guidance and support found at PACE Lee...helping kids to succeed and become productive citizens must always be the cornerstone of any strong, healthy community.
Fort Myers, FL (PRWEB) June 06, 2016
Coppin Insurance Agency has unveiled a new charity campaign in their ongoing community involvement program serving the families of greater Fort Myers. Nonprofit PACE Center for Girls has been nationally recognized as being one of the most effective programs for keeping at-risk girls from entering the juvenile justice system. Compassionate community members who wish to provide a brighter and more productive future for girls may contribute at: https://www.crowdrise.com/a-brighter-future-for-local-girls/fundraiser/traceycoppin.
PACE Center for Girls began in 1985 with one Center in Jacksonville, Florida serving 10 girls. Today PACE includes 19 Centers throughout the state, which have changed the life trajectory of over 37,000 girls. PACE has created a gender responsive culture celebrating the power and potential of girls by addressing their specific needs. Focusing on education, counseling, training and advocacy, PACE is widely recognized as a national model for reducing recidivism and improving school success. PACE Lee, the local chapter, serves over 100 girls every year between the ages of 12 and 17 by addressing academic underachievement and at-risk behaviors in a nurturing, empowering environment which encourages strength, dignity and responsibility.
"It's truly heartwarming to see the guidance and support found at PACE Lee," said Tracey Coppin Caruso, owner of Coppin Insurance Agency. "It's a perfect fit for our new community enrichment program, as helping kids to succeed and become productive citizens must always be the cornerstone of any strong, healthy community."
Utilizing its own resources and seeking the help of its vast network of customers and business partners, Coppin Insurance marches on to ensure customers, friends, family and neighbors are always in good hands. Social media and an email awareness campaign will be used to help the agency's caring team to spread the word about the campaign for PACE Lee. They have also featured the cause in their monthly magazine, Our Hometown, which is delivered to thousands of households in the Fort Myers and surrounding communities. The electronic Flipbook version of the current issue may be viewed here: http://www.coppininsurance.com/Our-Hometown-Magazine_39.
Supporting their latest Community Cause has never been easier, as Coppin Insurance has pledged to donate $10 to PACE Lee for each and every recommendation they receive for an insurance quote, with no purchase necessary. Readers who would like to view the campaign, recommend a friend or make a personal donation may do so here: http://www.coppininsurance.com/A-Brighter-Future-For-Local-Girls_13_community_cause.
The agency just recently launched their master charity program, promising to choose a new local organization, family or person every two months to receive support. To keep track of their campaigns, please bookmark: http://www.coppininsurance.com/community-cause. Further information about Coppin Insurance Agency and PACE Lee are available at http://www.coppininsurance.com/ and http://www.pacecenter.org/locations/lee.
About Coppin Insurance Agency
Serving west Florida coastal families from offices in Fort Myers, Coppin Insurance Agency is committed to bringing local people an agency which understands their needs. Tracey Coppin Caruso and her team of dedicated professionals work with carriers to assemble a variety of products and services which will ensure their clients' peace of mind. From all of the products a typical consumer needs (home, auto, boat, ATV, etc.), to financial planning services, Coppin Insurance delivers consistently superior service. Their caring experts may be reached by calling 239-489-2442.