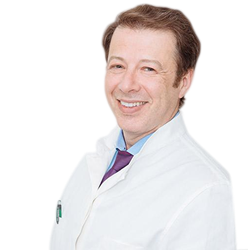 Oral health is not separate from overall health.
FORT LAUDERDALE, Fla. (PRWEB) December 11, 2018
A state-of-the-art, Ft. Lauderdale, whole-body dental center, has taken an approach that shows that dental health isn't confined to one's mouth. Studies have shown that many health issues can be detected (often early) by a dentist performing a routine exam. Dr. Boris Lipovetskiy, has taken this fact and made the decision to apply Ayurveda (Science of Life) principals to his cosmetic and general dental procedures, negating the use of Mercury in the entirety of his practice. This unique approach could prevent diseases!
As the practice of dental medicine has advanced over the years, doctors have discovered that a healthy mouth is the key to a healthy body. An array of Autoimmune conditions can be detected in an oral examination, many times early enough before they ravage your body. Oral manifestation of certain oral cancers can be detected with regular dental visits.
"Oral health is not separate from overall health," says Dr. Boris Lipovetstiy. "There are many other health issues that can be detected when I perform an examination that would indicate that something may be awry in other parts of a patient's body." "I take that into consideration when providing my cutting-edge dental treatments," Dr. Lipovetskiy furthered. "My practice personifies the Ayurveda (Science of life) principles, providing a soothing milieu and efficacious tools and technology." "I don't understand how a health professional can use known toxins to treat a patient when there are more effective and healthy options," he added firmly.
Advanced Dental Wellness Center takes this intuitive, whole-body approach to dentistry while providing a calming, spa like environment. Avoiding chemicals such as Fluoride and Mercury (amalgam fillings) that have proven to be harmful to one's body would seem academic, but many dentists still subscribe to utilizing these antiquated chemicals and dated methodology. Advanced Dental Wellness Center has been helping to keep Ft. Lauderdale healthy for decades and this tenured service has led to its successful and popular whole-body approach to dentistry. For more information you can go to adwcenter.com or you can check os on facebook.
Advanced Dental Wellness Center (ADWC) is a whole-body dental practice that is located at 104 South East First Street in Ft. Lauderdale, FL 33301. ADWC, is affiliated with the ADA (American Dental Association), FDA (Florida Dental Association), IAOMT (International Association of Oral Medicine and Toxicology) and LVI Global. ADWC has been serving the community for nearly 3 decades.
If you would like more information on this topic, please contact:
Dr. Boris Lipovetskiy
104 SE 1st St, Fort Lauderdale, FL 33301
(954) 525-5662