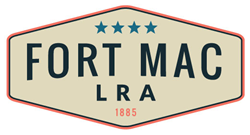 "We are so grateful for Invest Atlanta's investment in the implementation of eCommunity™ Fort Mac," said Fort Mac LRA Board Chairman Cassius Butts. "This funding enables us to lay the groundwork for greater access to gigabit networks in Southwest Atlanta and eventually across the entire city."
ATLANTA (PRWEB) January 24, 2019
With the support of a $410,000 grant funding from Invest Atlanta, Fort Mac LRA has entered into a public-private partnership with A2D to build an Open Access Fiber-to-the-Premise Network. The all-fiber optic network, called "eCommunity™ Fort Mac" will enable multiple service providers to deliver enhanced broadband services, at gigabit speeds, to all Fort Mac facilities. A2D, the largest minority-owned telco carrier in the United States, anticipates it will start construction of eCommunity™ Fort Mac the first quarter of 2019.
"We are so grateful for Invest Atlanta's investment in the implementation of eCommunity™ Fort Mac," said Fort Mac LRA Board Chairman Cassius Butts. "This funding enables us to lay the groundwork for greater access to gigabit networks in Southwest Atlanta and eventually across the entire city."
Councilmember Joyce Sheperd added, "We are thrilled to see this investment at Fort Mac and the surrounding community. The community is excited about the Fort McPherson redevelopment and a fiber network that will help bridge the digital divide on the south side of Atlanta."
In addition to implementing the network on Fort Mac's campus, A2D will also roll out eCommunity™ Fort Mac to surrounding neighborhoods. As an open access network, eCommunity™ Fort Mac will enable existing providers to deliver gigabit level broadband services to residents and businesses in and around Fort Mac and also enable new providers to enter the local market. Providers are ready to use eCommunity™ Fort Mac to offer gigabit-ready services at competitive prices.
"We are committed to improving the lives of the Fort Mac community and surrounding neighborhoods," said Fort Mac LRA Executive Director Brian Hooker. "This network infrastructure will give our businesses and residents access to fast, affordable internet that will grant them greater access to opportunity."
For more information about eCommunity™ Fort Mac, visit http://ecommunitynetworks.org/ fortmacatlanta/.
About Fort Mac LRA
Fort McPherson is a former Army post situated southwest of Atlanta, between two MARTA transit stations, and just a 10-minute drive from Hartsfield-Jackson Atlanta International Airport. On June 26, 2015, Fort Mac LRA became the owner of 145 acres of property on the former fort, while construction of a world-class film and television studio is nearing completion on the adjoining 330 acres. Fort Mac LRA is also known as the McPherson Implementing Local Redevelopment Authority, a local government authority created by the State of Georgia, is led by a board of directors appointed by the Governor of Georgia and broadly empowered to leverage incentives and financing tools to enable investment, facilitate job training and housing rehabilitation programs, and otherwise work to achieve the economic development mandate. The LRA works closely with partners and neighbors to redevelop the site in a way that catalyzes economic development, revitalizes the area and empowers its community. This vision includes a walkable, mixed-use retail development, a vibrant historic village, office or medical office space, and market rate multifamily developments. For more information, visit http://www.FortMacLRA.com.
About A2D
A2D, Inc. is a Competitive Local Exchange Fiber Carrier (CLEC) headquartered in Atlanta, GA. A2D has deployed eCommunity™ fiber networks in both Alabama and Georgia to provide an alternative broadband access option to citizens. eCommunity™ is a new fiber utility network designed and built to connect to all homes and businesses in the community. An eCommunity™ connected premise has access to multiple conventional voice/video/internet providers delivering high bandwidth services at competitive rates. The same premise can also access separately, direct application providers enabling no-cost access to tele-health, tele-education and workforce development programs.
With eCommunity™, connected citizens will always have access.
Additional information about A2D and eCommunity™ please visit us at http://www.a2dinc.com and http://www.ecommunitynetworks.org.