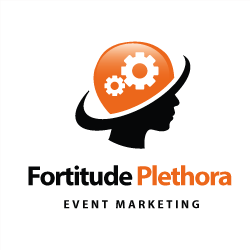 Managing Director, and owner of Fortitude Plethora, Toni Stewart has been nominated for 'Rookie Owner of the Year' award.
Manchester (PRWEB) May 07, 2015
Fortitude Plethora will travel from their Manchester office on Portland Street to London for the 2015 Sales and Marketing Awards. Taking place on 9th May at the renowned Southbank Centre's Royal Festival Hall. Fortitude Plethora will be among 1500 delegates to celebrate the many successes in the direct marketing industry over the last 12 months. Managing Director, and owner of Fortitude Plethora, Toni Stewart has been nominated for 'Rookie Owner of the Year' award. She will be up against 4 other nominees in this category.
About Fortitude Plethora: http://www.fortitudeplethora.com/about-us/
Event marketing from Fortitude Plethora are excited to support their managing director's nomination and are particularly looking forward to the entertainment and hearing motivational speeches from some of the industry's top speakers from around the world.
Managing director of Fortitude Plethora, Toni Stewart thinks it is incredibly important for young professionals to gain recognition and be awarded for their hard work. Therefore, the annual London Sales and Marketing Awards is an opportunity to showcase the most talented individuals in the industry, and encourage newcomers to stay motivated and thrive within the industry. "I'm really looking forward to the event. Not only is it a chance to recognise success and hard work, it's a great opportunity to listen to the experiences and advice from some of the direct marketing sector's most successful entrepreneurs and business owners. With people travelling from all over the country to attend, it should be a fantastic day," says Toni Stewart, of Fortitude Plethora.
Toni Stewart founded her business Fortitude Plethora earlier this year in January. She attended the London Sales & Marketing Award ceremony last year, however, this year's event is particularly special as it will be the first time she attends the event as a business owner and nominee, and will be bringing her own force of business professionals. The event marks a milestone for Toni Stewart, highlighting how she has grown and developed both professional and personally, enough to launch her own company.
Fortitude Plethora is a dynamic and innovative marketing solution for businesses who lack the skills, time and resources to create compelling marketing campaigns for their products. The firm specialises in event marketing, which means the company delivers tailored-to-fit marketing campaigns directly to their clients' consumers at events, private site venues and retail locations. Clients from a range of industries also utilise Fortitude Plethora's extensive experience in customer loyalty, customer acquisition and brand awareness in order to increase their sales and revenue as well as enhance their exposure in a targeted market or location.